Working a completely different style to the previous post, I have attempted to edge up my look a little to match my (gorgeous) new creepers. There is just something about them that makes me want to shop in the slightly grungier half of Topshop and plaster myself in crosses and a serious attitude. But of course, I'm not an all-out grunge kid, so this look was a little half-and-half. I like to call it eclectic. In contrast to the floaty, floral, summertime look of the last post, here I have added a bit more of a twist to my outfit - but of course the girlie girl inside me hasn't been completely overruled..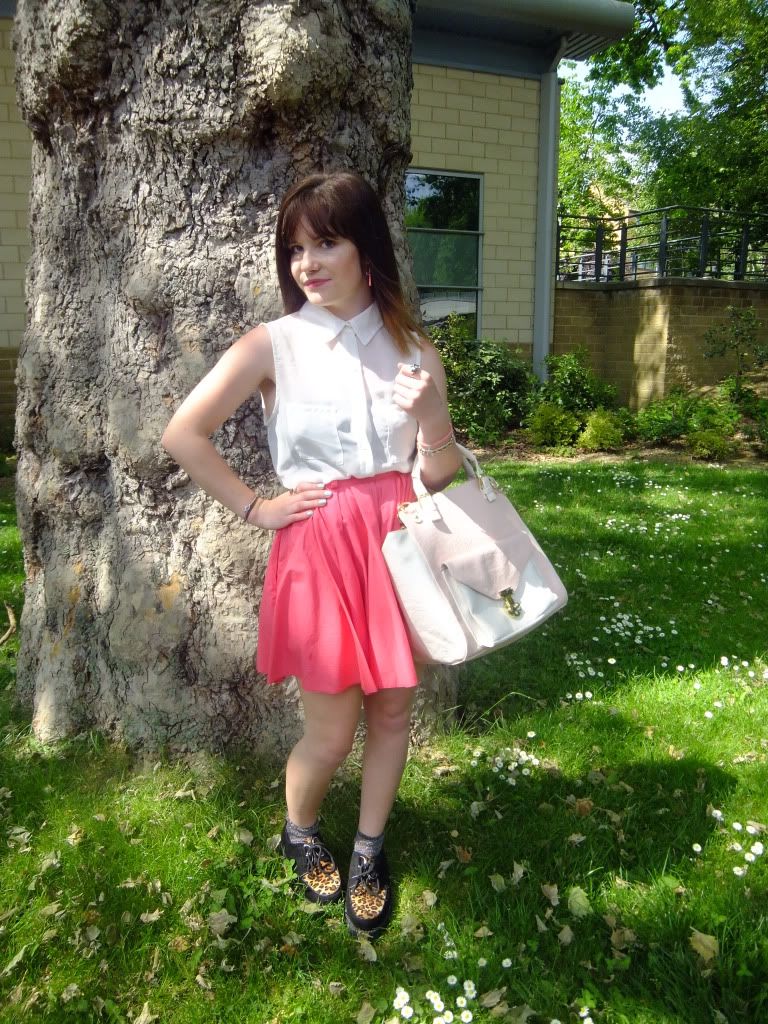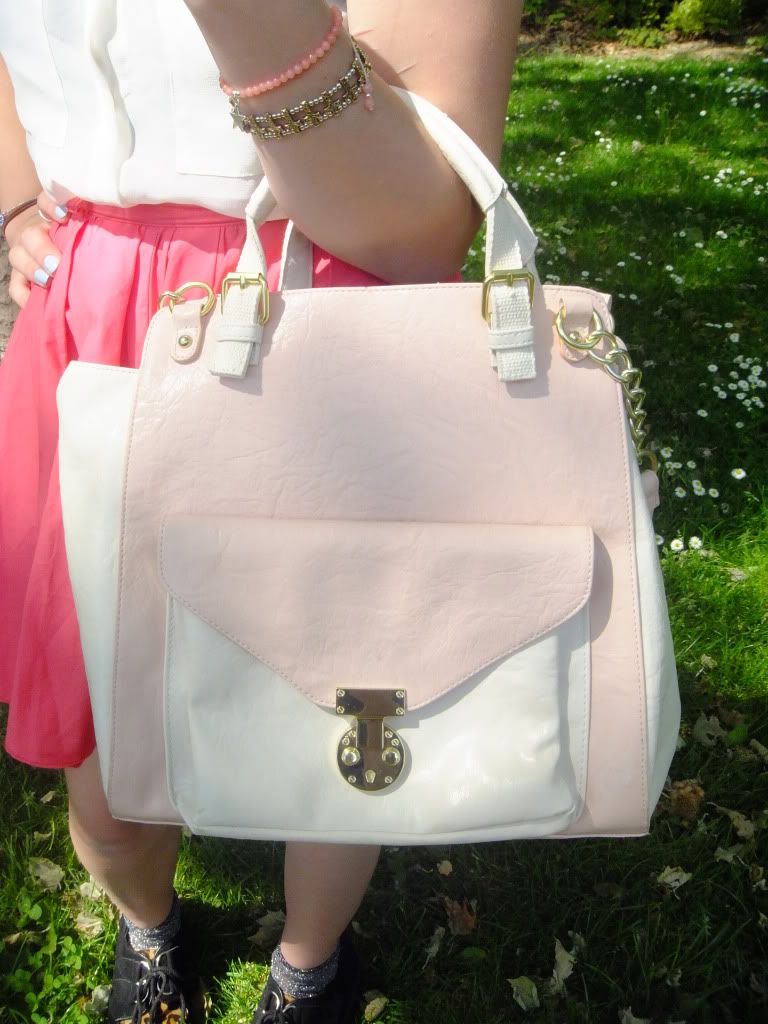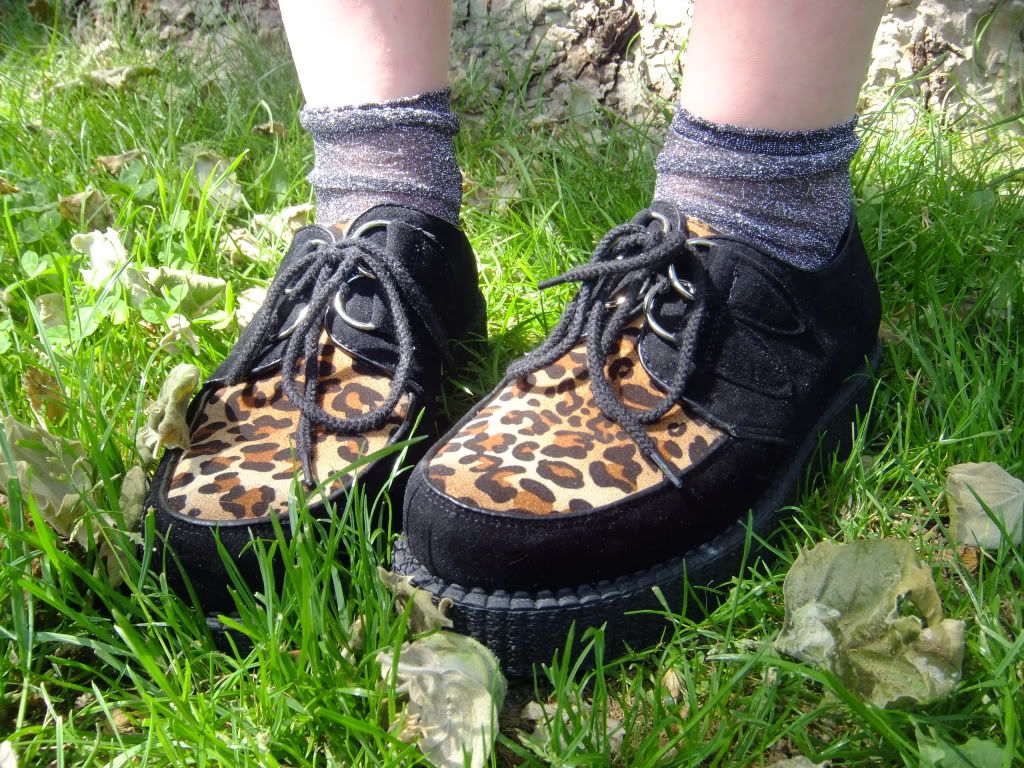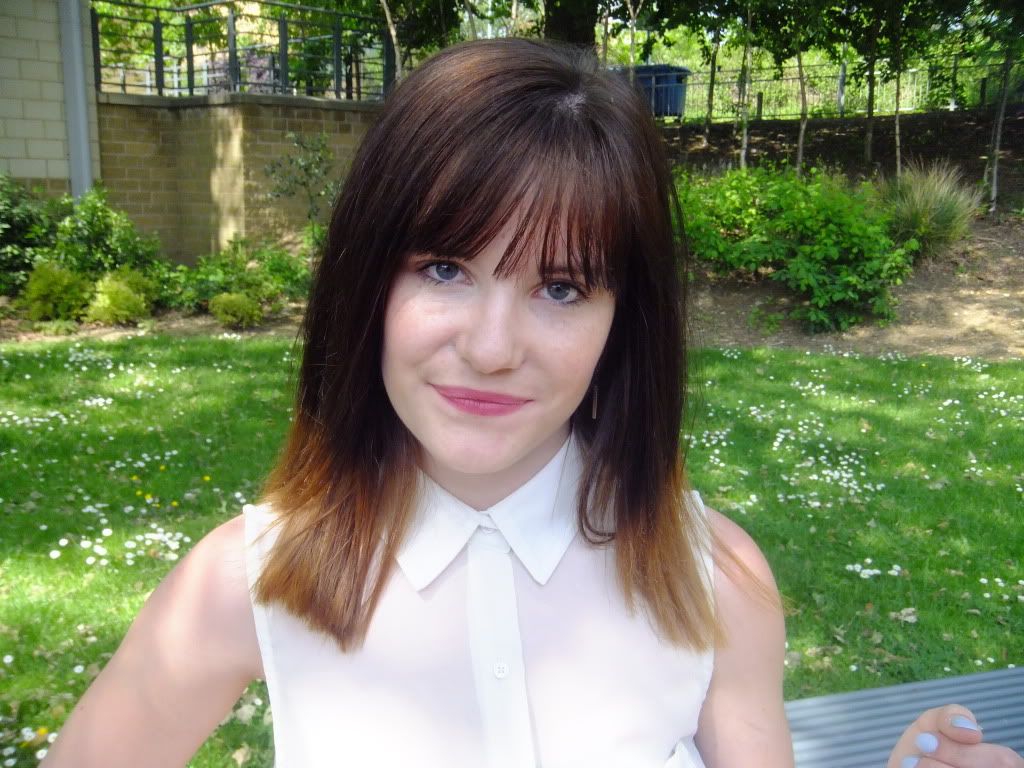 Shirt & Bralet (underneath) - New Look; Skirt & Eye Bracelet - River Island; Creepers - Amazon; Socks - Urban Outfitters; Bag, Earrings, Leaf Ring & Cross Bracelet - Topshop; Star Bracelet - Lola Rose; Camera Ring - Temporary Secretary.
See, even when wearing some super-cool leopard print brothel creepers, the girlie-ness works its way in there, as seen with my beloved pink skirt, new pastel handbag and pastel blue nails. However, the simple white buttoned blouse with a black bralet underneath and some edgy jewellery (crosses and such), as well as some glittery ankle socks keep it eclectic and cool. It might not be the most obvious way to work your creepers, but personally I like the contrast of masculine and feminine elements, and the way the shoes make the whole look fiercer when it easily could have been sugar-sweet.
These photos were taken out in town with Akikik of
DREAMS
, full credits to her for capturing me. We also took some more random photos just for fun - once I get hold of the ones she took on her camera you can see us being super-cool, as per usual..
Love and kisses, Tara xox