Once again it seems like I have become lazy and inconsistent with my blogging - but I did warn you this could happen! Exam-frazzled nerves have kept me away from my constant updates, which means that today I have two outifts from the previous week for you to check out, and the news that yesterday was my last official day at college. I don't believe that two years have gone so fast, and that now I only have to go in for a few days to do exams and will possibly never have to set foot in there again after that. It has been a brilliant place to be, with enjoyable classes, wonderful teachers and of course hours and hours of fun with some amazing friends that I hope will stay close to me forever.
Outfit one..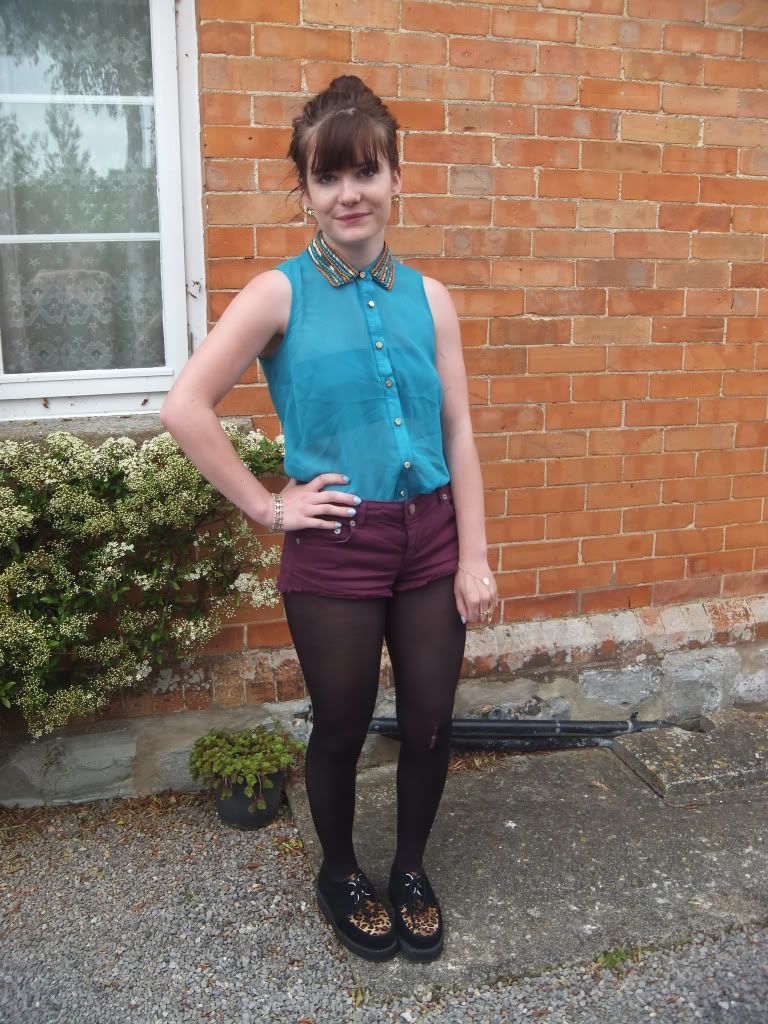 Shirt & Tights - Primark; Shorts & Bracelets - Tosphop; Bralet (underneath) - New Look; Creepers - Amazon; Earrings - Miss Selfridge.
This was another of my attempts to be edgy I think, by working my creepers into one of my looks. I really love this shirt with the embellished collar because it can be the perfect nod to tribal chic, and really ups the ante on your average blouse. Teaming it with these raspberry shorts really helps balance out a high neckline which could easily look too prim and ladylike, and I just really adore my creepers. Some tough-yet-pretty jewellery was the finishing touch to this ensemble.
Outfit two..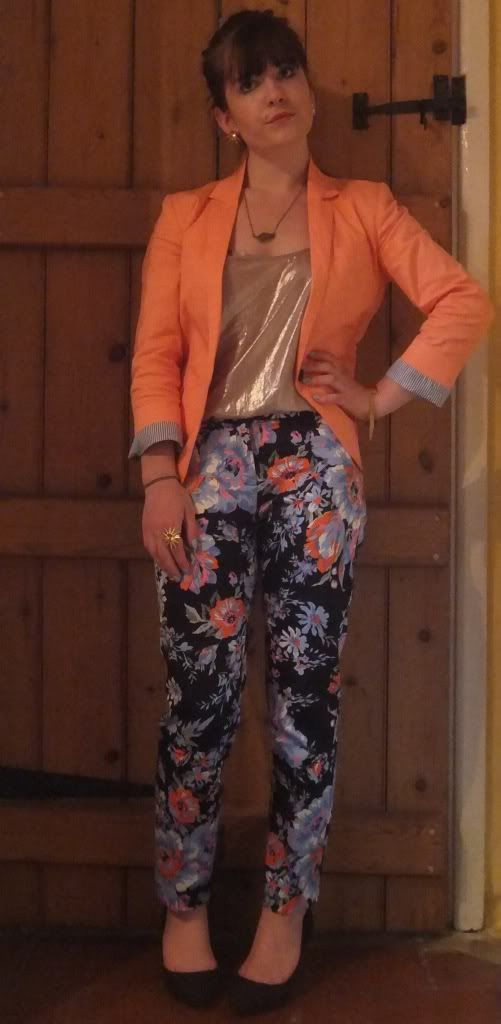 Blazer - Bershka; Top & Necklace - Topshop; Trousers - ASOS; Shoes - Dorothy Perkins; Earrings & Ring - Miss Selfridge; Cuff - H&M.
Here I am returning to my beloved floral prints, but not in quite such a girlie way.. I am still very much loving the trend for printed trophy trousers, so I am bringing this pair out of their hibernation again. The bright digital blooms look very summery, especially when paired with a very SS'12 peach pastel blazer and a light metallic blouse. I allowed some black to slip in with the pointed court shoes, but that was because there were already enough colours and prints going on in the ensemble and these heels allow the existing elements to shine. Oh, and sorry about the poor picture quality, I had to take it on a timer in my kitchen..
Which one do you all prefer?
Also, since it was the last day, we took some photos - and here is one of my gorgeous group of friends.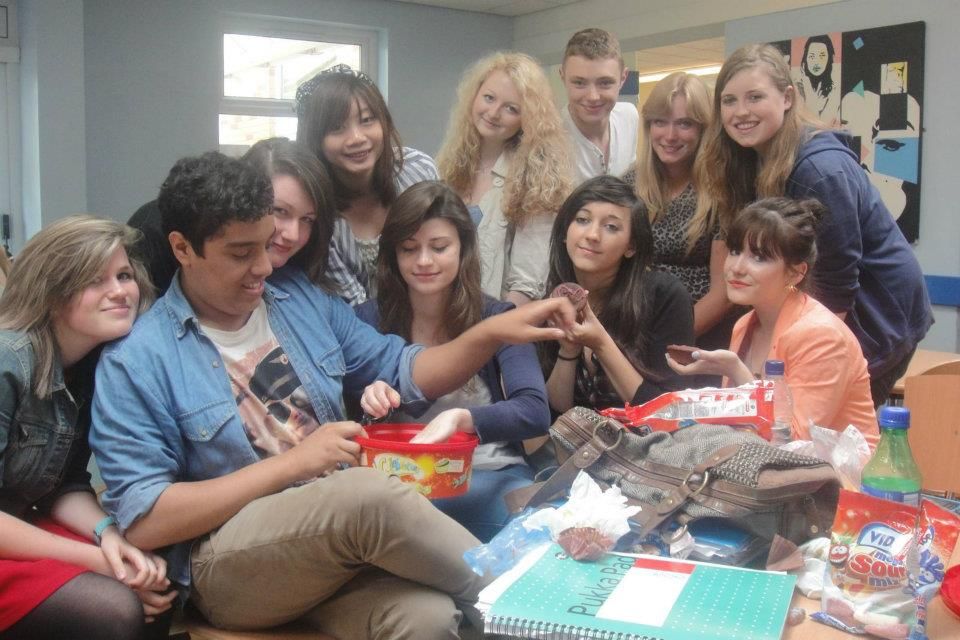 Love and kisses, Tara xox