I have seen so many posts like this, and I love them as a really cute way to finish off the week. I am also completely in love with instagram, it is my favourite app of all time and the effects make me happy. I haven't taken many photos so far, but here comes my first week in instagram snapshots.. I am going to try and do this every Sunday!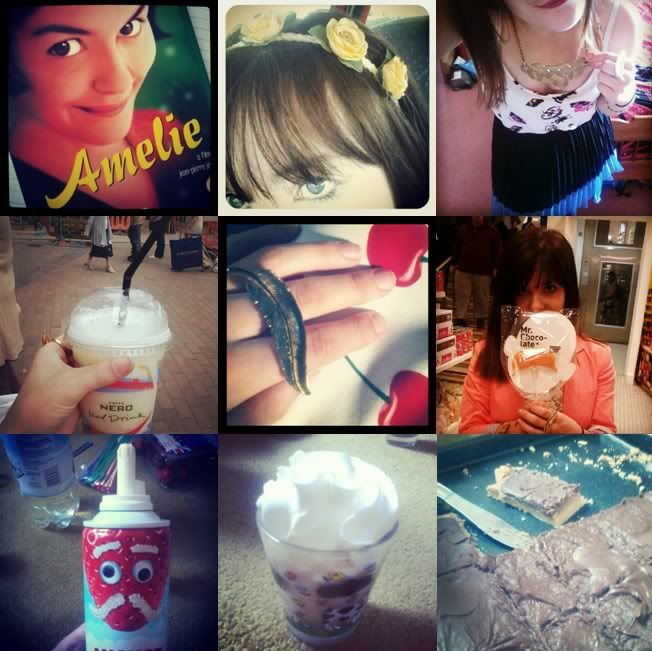 Monday's revision viewing - Le Fabuleux Destin d'Amelie Poulain | Close up of Tuesday's floral headband | Self shot of Wednesday's look | Summer in a glass - iced lemonade | Details of Thursday's outfit | Finding my perfect chocolate in Selfridges | Squirty cream | Some messy shots for pre-drinks | Lining my stomach with millionaire shortbread
Posts about the last few days in detail to come - I am slowly catching up on all my shenanigans! Had a pretty good week this week though, lots to instagram..
Follow me on instagram @babydolltara!
Love and kisses, Tara xox