MY EXAMS ARE OVER!
Okay, now that is out of my system I can get on with the post. Today I had to go in to college for my final exam (French), meaning that I have officially finished college. A beautiful feeling of freedom is coming over me now, as revision is no longer on the agenda and deadlines become a thing of the past. To celebrate, my outfit felt quite free-spirited and eclectic..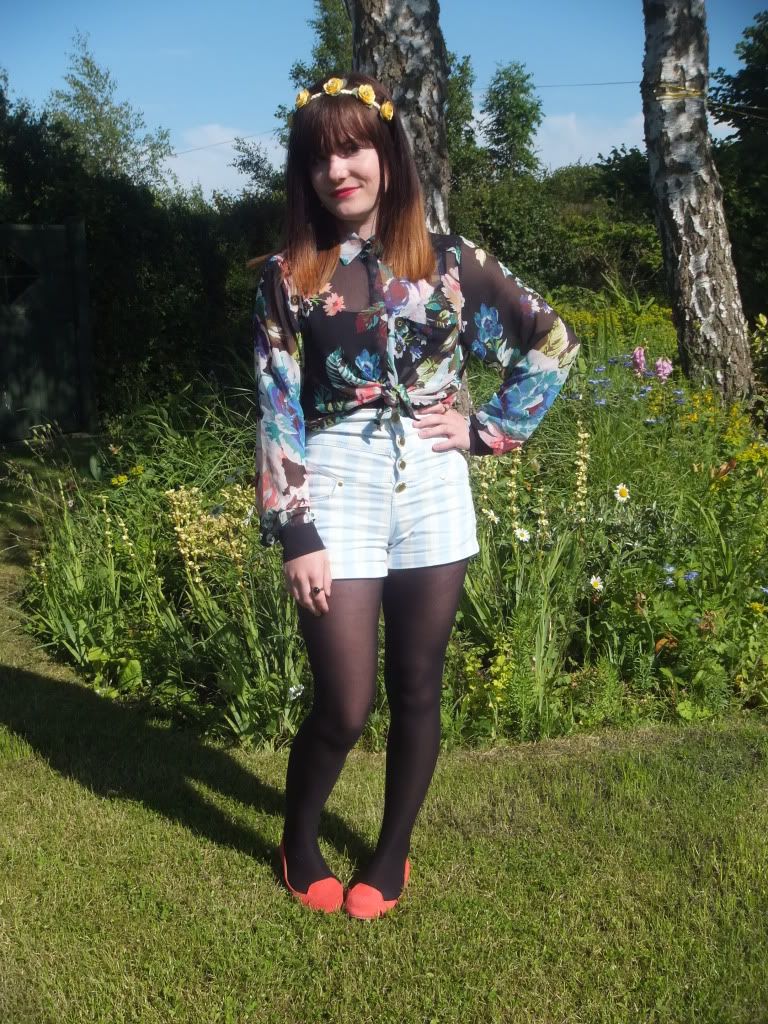 Shirt - H&M; Shorts & Tights - Primark; Shoes & Headband - New Look; Rings - Topshop.
I love my new striped shorts since they are gorgeously light and summery, as well as being flattering with their high waistline. Since I love a bit of a print mix I paired them with one of my favourite tops, this sheer floral shirt, and instead of tucking it in I tied it at the front for a more relaxed feel. Then I added coral slippers and a cute floral headband for a whimsical edge to the outfit. Strangers in the street complimented me on it - clearly I am doing something right with this accessory!
One quick little notice - I won't be able to post for a few days, possibly not until the weekend since I am busy celebrating my new found freedom with friends over the next few days.. Follow me on instagram @babydolltara to keep up with my life in pretty little snapshots.
Love and kisses, Tara xox