This is actually yesterday's look of the day - after my exam I basically collapsed into my bed and didn't move for a long time because I finally powered down after my hectic weekend at work and the two exams this week. Yesterday I was having one of those days where outfit combinations didn't quite look right - I went through about ten before finally settling for this.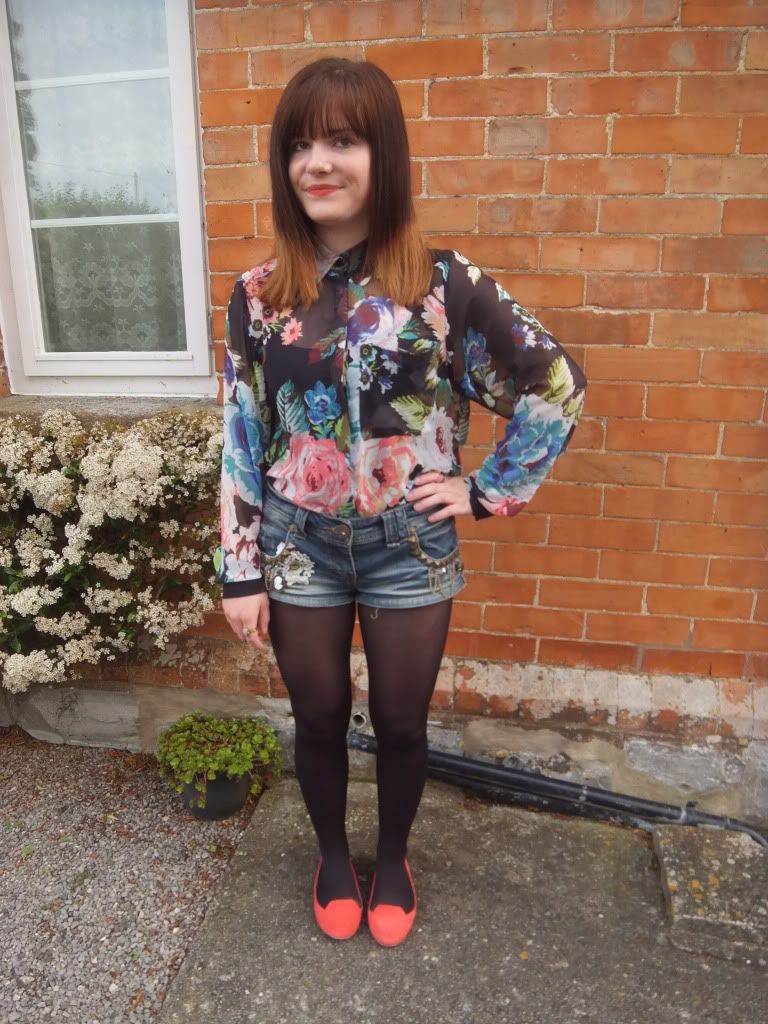 Shirt - H&M; Shorts - River Island; Tights - Primark; Shoes - New Look; Rings - Topshop.
Once again I seem to be re-working some of my older denim pieces.. I have had these shorts a while and I love the festival feel of them with the embellishments. Everyone seems to be working short shorts at the moment, so here is yet another pair of mine! The floral shirt I paired them with is one of my favourite pieces because it goes with so many things and looks beautifully summery while being suitable for our confusing spring/summer climate. I'm not totally happy with the way the shorts sit on me (possibly because they are too big!) but I like this outfit because it is a little eclectic and a little OTT - that's me all over.
Love and kisses, Tara xox