Last night another of my really close friends had her 18th birthday party, and it was brilliant. I was actually enjoying myself too much to take many pictures (but if I had taken them, they would be full of cherry sourz, trampolines, doing the Superbass dance, cake and gorgeous friends). As it is, all I have to show for the evening is beautiful memories.. and an outfit post for you all! It feels like I always do daytime looks, so here is an evening ensemble.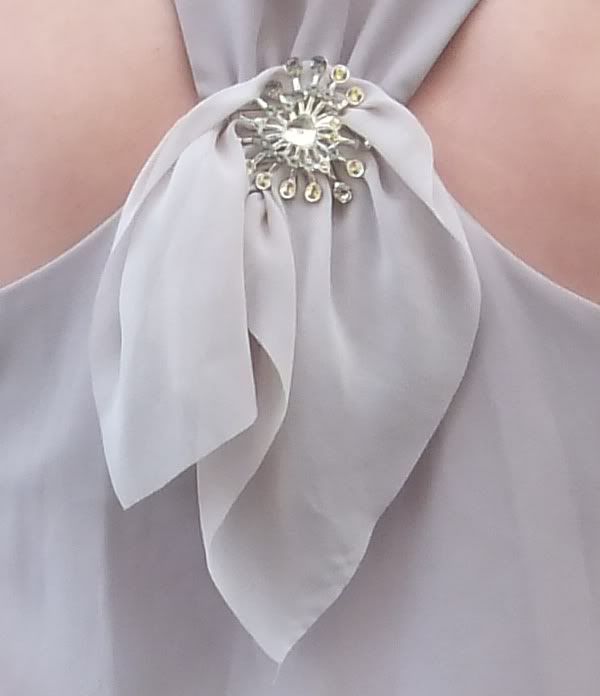 Dress - River Island; Shoes & Clutch - New Look; Bracelet - Accessorize; Ring - Vivienne Westwood; Necklace - Avon.
Last night while trying to decide what to wear I realised I had had this dress since Christmas and hadn't worn it! Of course then I had to work it, since it is party perfect and actually quite on-trend for SS'12 with the mermaid-inspired ruffles at the bottom that fit with the Under-The-Sea trend. I also love the racerback detail on the back with a gorgeous sparkling pin. I kept my accessories fairly simple, sticking to classy silver jewellery, and metallic gold shoes, with a purple envelope clutch thrown in to stop the ensemble being too pale and dull.
Love and kisses, Tara xox