Venturing out for the first real time this week, post-jubilee and looking forward to summer, I hit the shops again. Expecting sunshine, I dressed optimistically for a warm June day, and was instead greeted with odd little bursts of sun mixed into some dismal rain. But I did pick up some gorgeous summery pieces in town today that picked the mood of the day right up.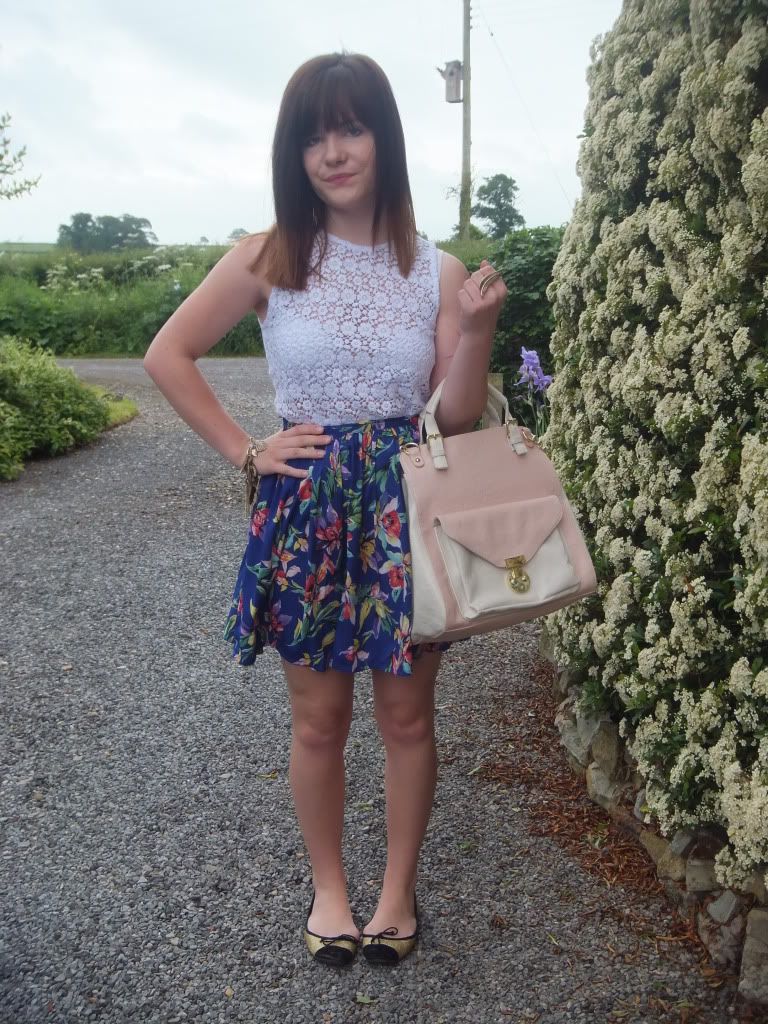 Top & Skirt - New Look; Shoes, Bag & Earrings - Topshop; Bracelet - Primark; Ring - H&M.
Going for quite a simple, feminine look made up of sweet separates, I definitely was hoping for better weather than I got. I love the two complementary floral patterns though - the bright, abstract skirt works well with the cutout vest, which always feels very summery to me. The pastel bag and glitter flats added another layer of girliness and kept the look light and sweet.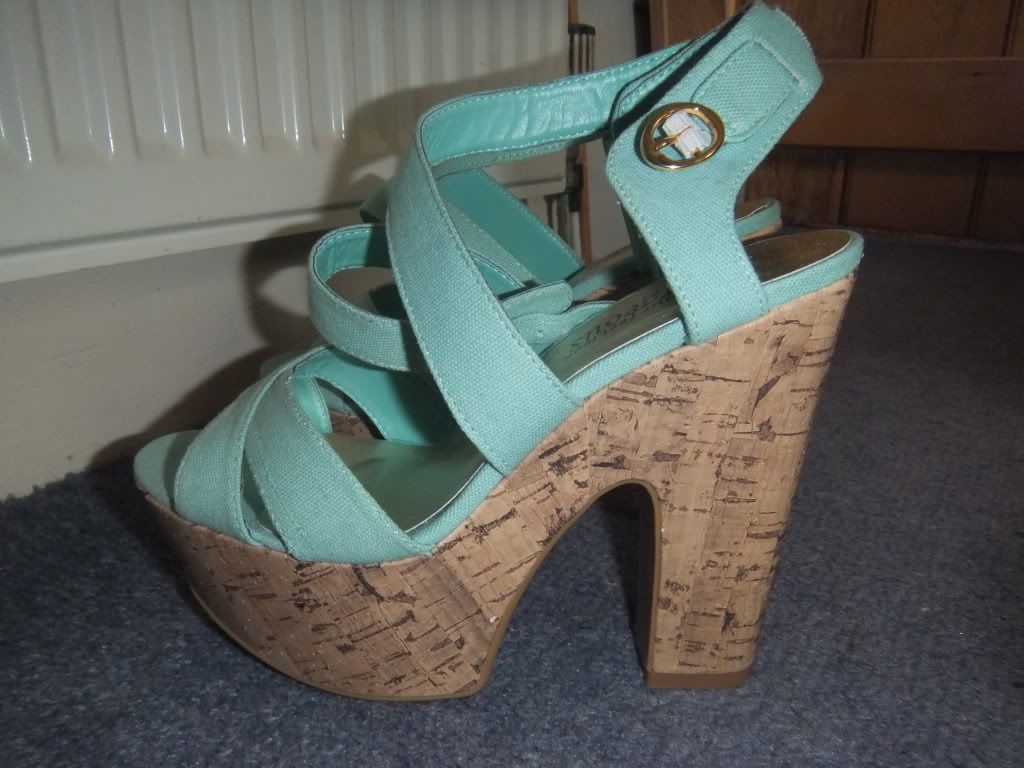 Cork heel sandals - New Look
I couldn't resist these heels. I have needed a new pair of summer heels for quite a while now, and these are just stunning. Mint green is my favourite colour right now, and not only will these give me a serious height boost, but they are actually really comfortable since the heel is so chunky. Love.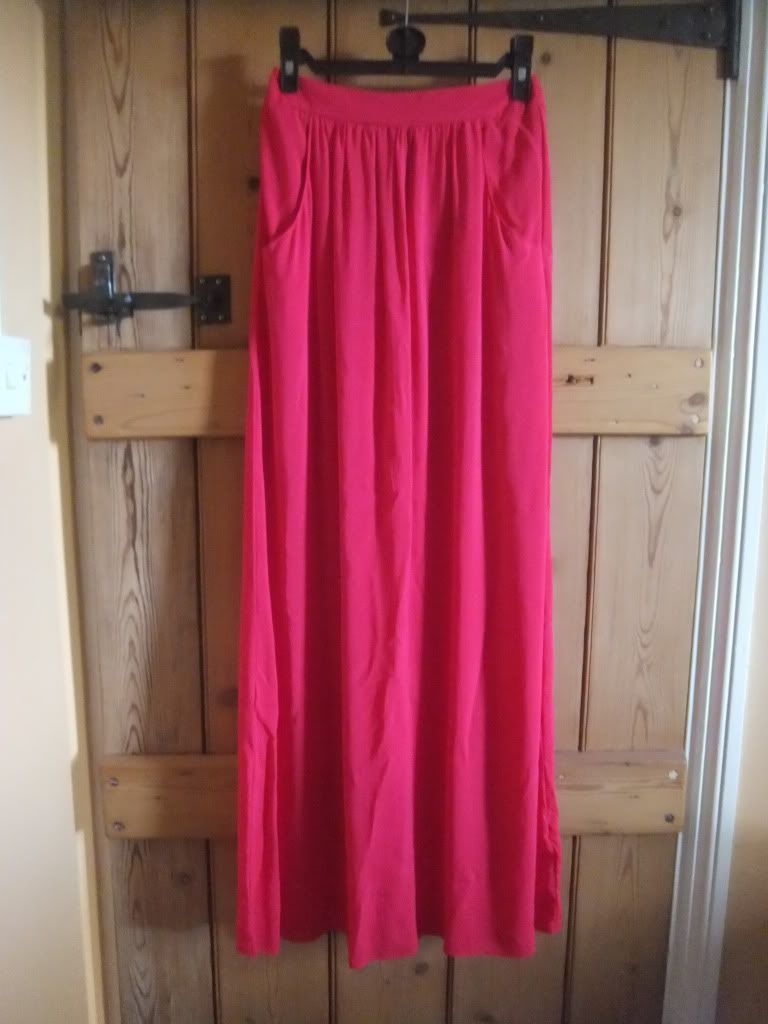 Maxi skirt - New Look
Another thing I have been searching for is a maxi skirt, and the search was getting more desperate as my holiday approaches! The colour of this skirt is what really caught my eye, and then the lightweight material and flowing cut convinced me that I had to have it. Of course, to make it fit my petite frame I will need to take it up (with help from my mum) but it is still worth it.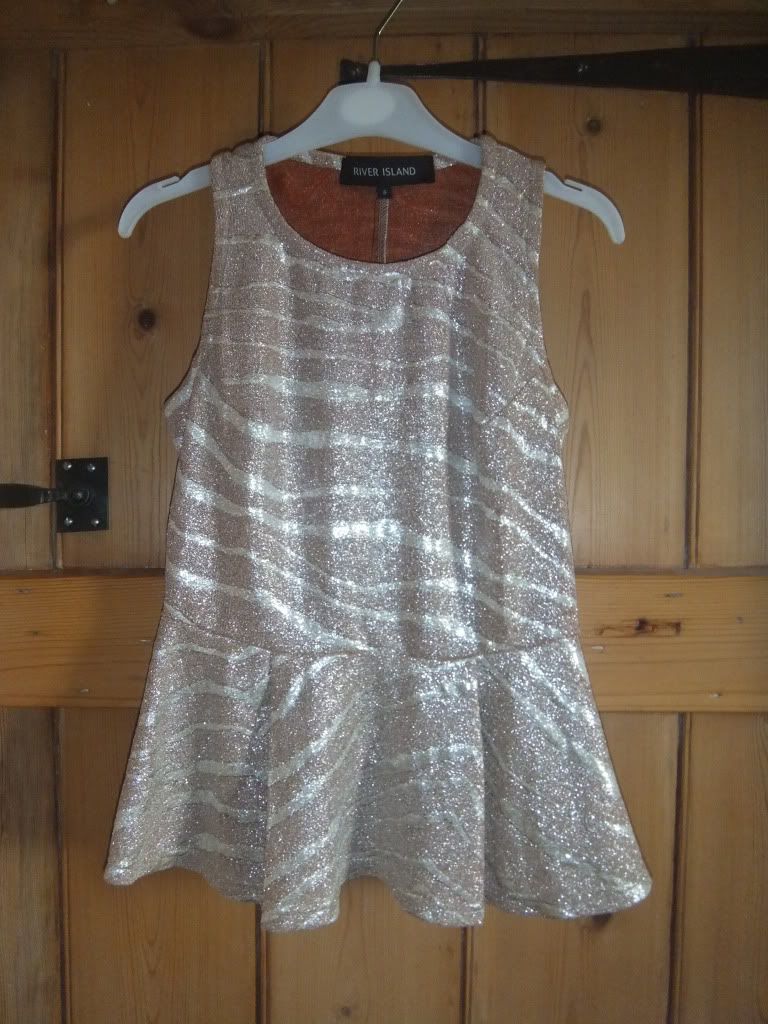 Peplum top - River Island
I have been seeing peplums on anyone who is anyone in the fashion universe, and although I was dubious at first I am now convinced that I need to work one, after seeing so many different and inspirational ways to wear one. I opted for a top because it will be versatile, and this one in particular because I love the fierce, metallic print.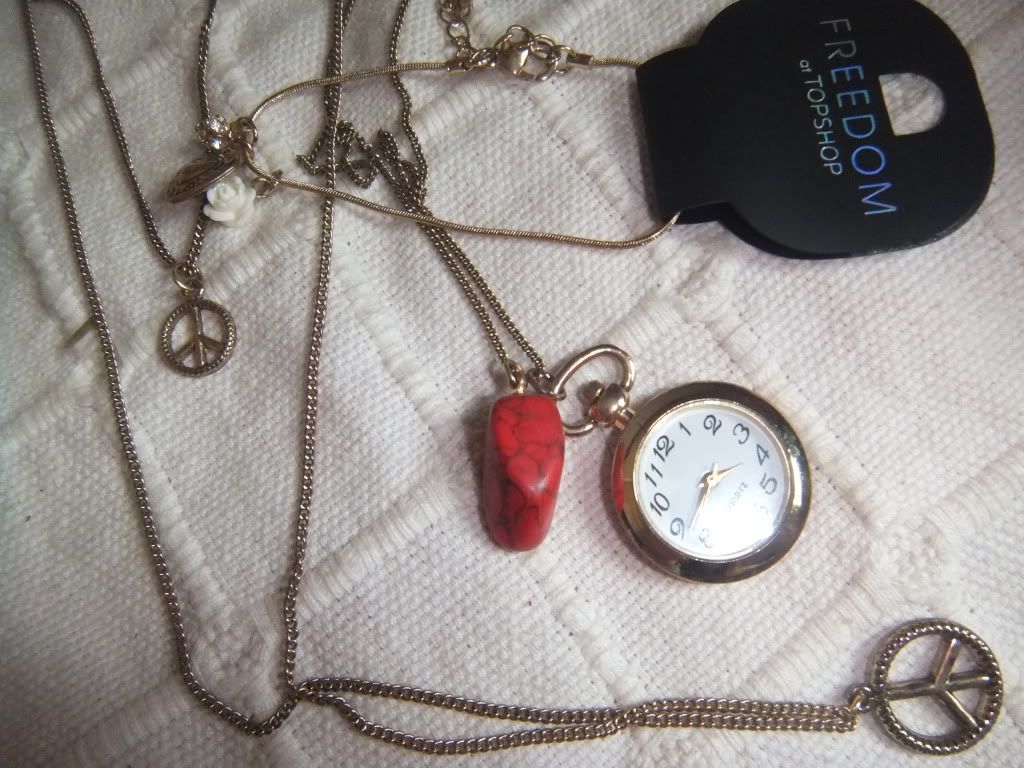 Jewellery - Topshop
Lastly, I got enticed in by the jewellery sale in Topshop and managed to pick up some sweet pieces for under £5 altogether!
Love and kisses, Tara xox