Once again I am sorry for the long wait between posts.. I am a truly terrible blogger at the moment! Honestly, the past few days have been lazy days interspersed with work and revision, but mostly consisting of hiding at home in my sweats watching Disney films - I haven't had much time to myself recently so the opportunity to just relax has been lovely. Today however I was out and about shopping again and attracting a few looks..
Shirt - Blanco; Skirt - River Island; Shoes - New Look; Bag, Earrings & Bracelets - Topshop; Ring - H&M.
I think it was the shoes that were attracting attention. Well, they are pretty gorgeous - I love the mint green hue and those immense platforms.. and they are suprisingly comfortable too. I ignored the weather again and even though it was cloudy with a chance of rain I wore a summery outfit. The bright skirt and tropical print were the perfect way to brighten the day and make it feel a bit more like summer, especially with bare legs and a bright lip.
Dress - Topshop
This dress was a complete impulse buy. It caught my eye as I walked in, I tried it on and fell in love. I adore the bright print that is a mix of so many florals and paisley, which looks bold, eye-catching and perfect for summer (if it ever gets here). I also love the cutout detail which captures the trend of showing your high-driff (the top bit of your stomach) this season, and is also super-flattering because of how it is placed and how the dress is cut. It gives you awesome curves too.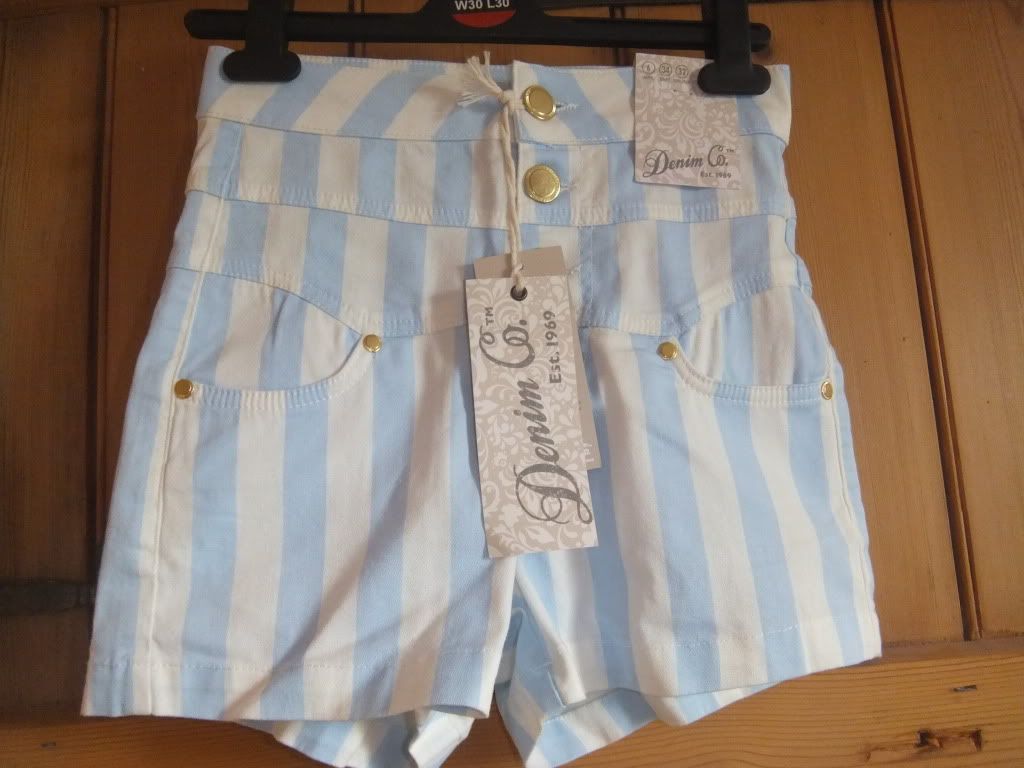 Shorts - Primark
The stripes on these shorts remind me of a stick of rock - the epitome of a summertime beach trip. They are high waisted, which means they will go with anything and the light hues makes them perfect for if we ever get some proper sun.
Love and kisses, Tara xox