I have returned from the first few days of celebrating my freedom (woo!) and have plenty of things to show you all.. First up is a quick outfit post - I wore this a few days ago to town with some friends, and fully enjoyed being out on a weekday instead of in college! Before you ask, the slightly psychotic smile is clearly me relishing the moment. It was the best photo, honest.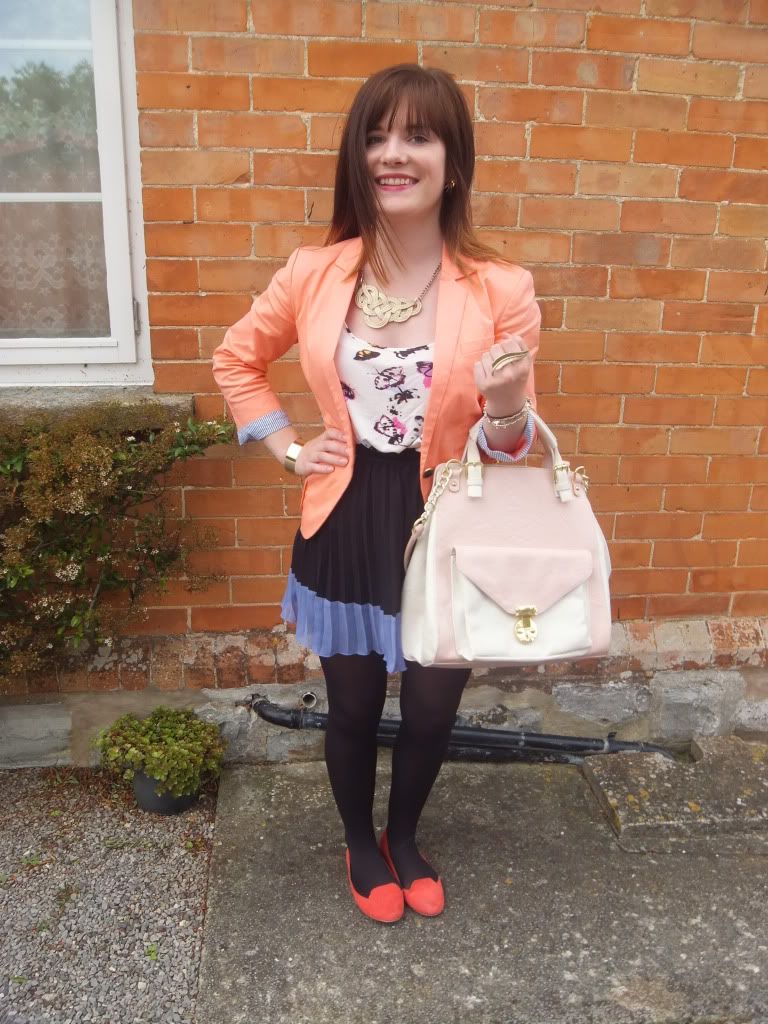 Blazer - Bershka; Top, Skirt, Cuff & Ring - H&M; Shoes - New Look; Tights - Primark; Necklace, Cross Bracelet & Bag - Topshop; Earrings - Miss Selfridge.
Despite the large volume of black in this outfit, it still looks pretty light and bright thanks to my uplifting peach blazer, bright shoes and pastel bag. The smile probably doesn't hurt either! I was again quite restrained on print, wearing more simple colour-block separates with a butterfly print vest. I adore this vest because the print is quite dreamy and summery, and goes well with my light pleated skirt. Although I say this outfit is quite light and summer-ready, I would love the chance to be able to wear tops without a jacket or blazer, or being able to go out with bare legs and not be all over goosebumps..
Love and kisses, Tara xox