Oh so many things could be said about today.. I am currently resisting the urge to serenade you with Friday-related songs, so I will settle instead for some ramblings about colour. I love colour, and can rarely put together an outfit without a pop of colour in there somewhere, because I just don't feel like me without it. The title of this post came from that old saying to indicate someone is a little slow - "you're not the brightest crayon in the box" - but I decided that today I was the brightest, given my colour-clash outfit!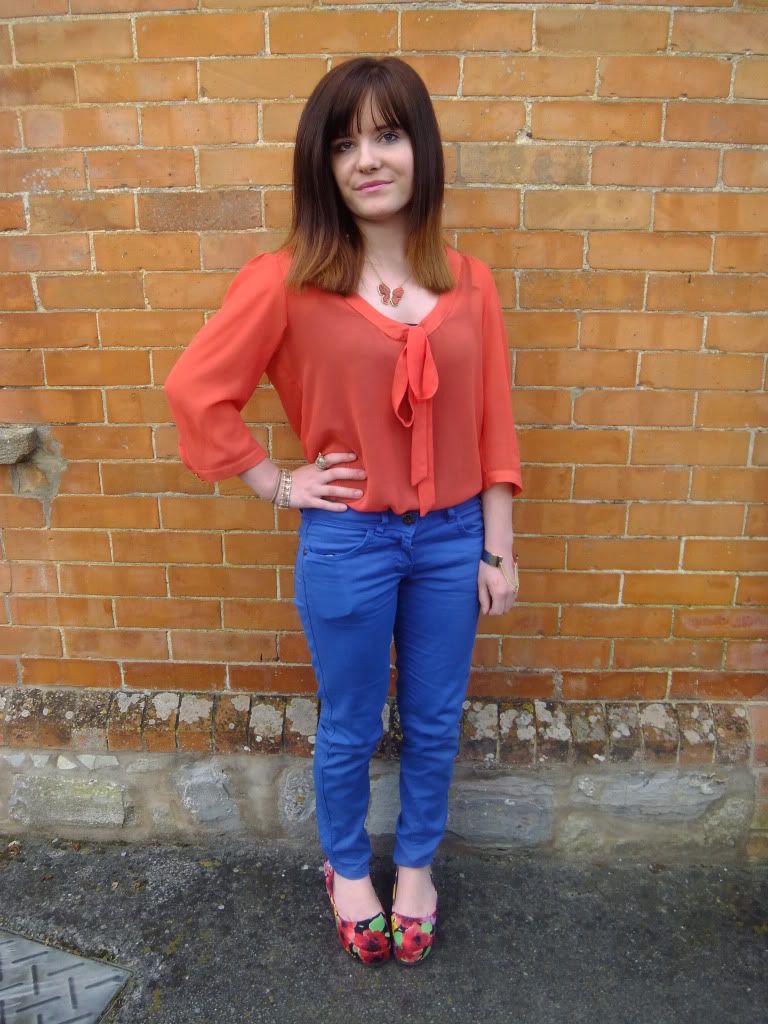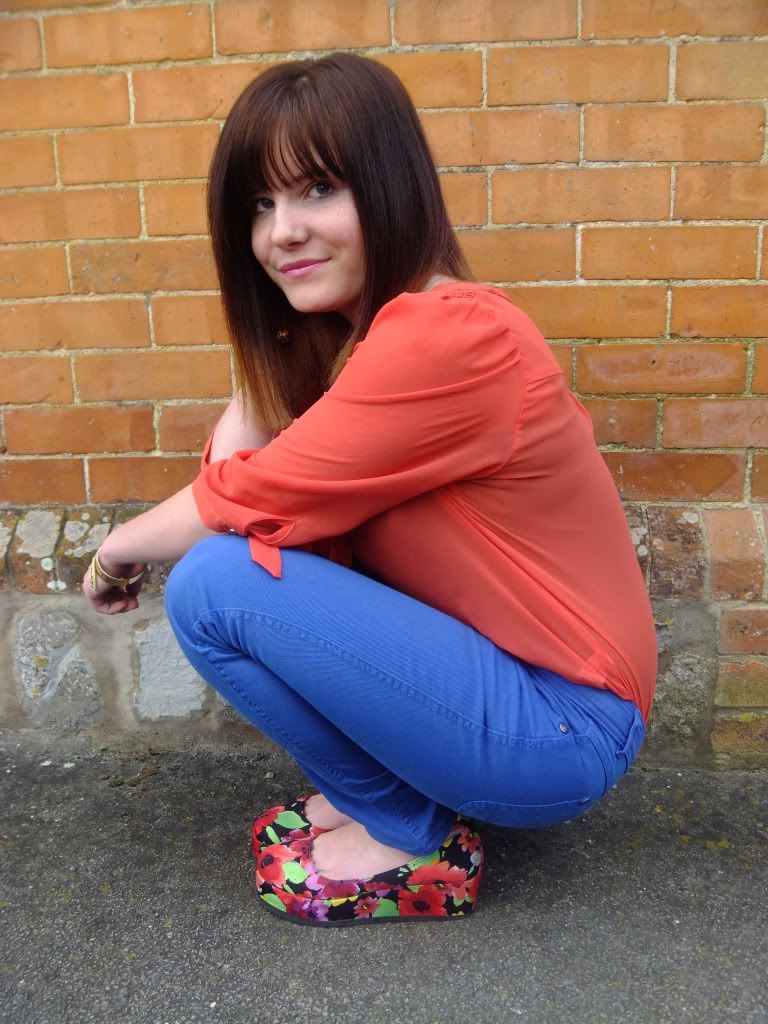 Blouse - Lefties; Jeans - Primark; Flatforms - ASOS; Earrings, Cross Bracelet & Ring - Topshop; Necklace - Accessorize; Cuff - H&M.
Everything about today's look was bright and beautiful. Coloured denim is a much more summery way to wear your jeans, and I adore this cobalt blue pair that have been in my wardrobe for years - they make a statement, yet are really flattering and easy to wear. For a bit of a colour clash I paired them with my sorbet-pink blouse (definitely crayon-box colours here!) and I think it works because there is no pattern or shape, the colour contrast does all the talking. Of course, my outfits are rarely complete without a print, so I broke out my rather controversial flatforms again since it was going to be a dry day. I have received mixed reviews on these particular shoes, but I personally love them and intend to wear them to death when summer hits!
Love and kisses, Tara xox