Today was a pretty simple little Wednesday, but the fact that I actually braved college means that you lovely people get to see an outfit post for the first time this week! Since I was just in for one lesson I decided not to pull too many fashion punches and matched some of my separates for a casual yet stylish (I hope) look..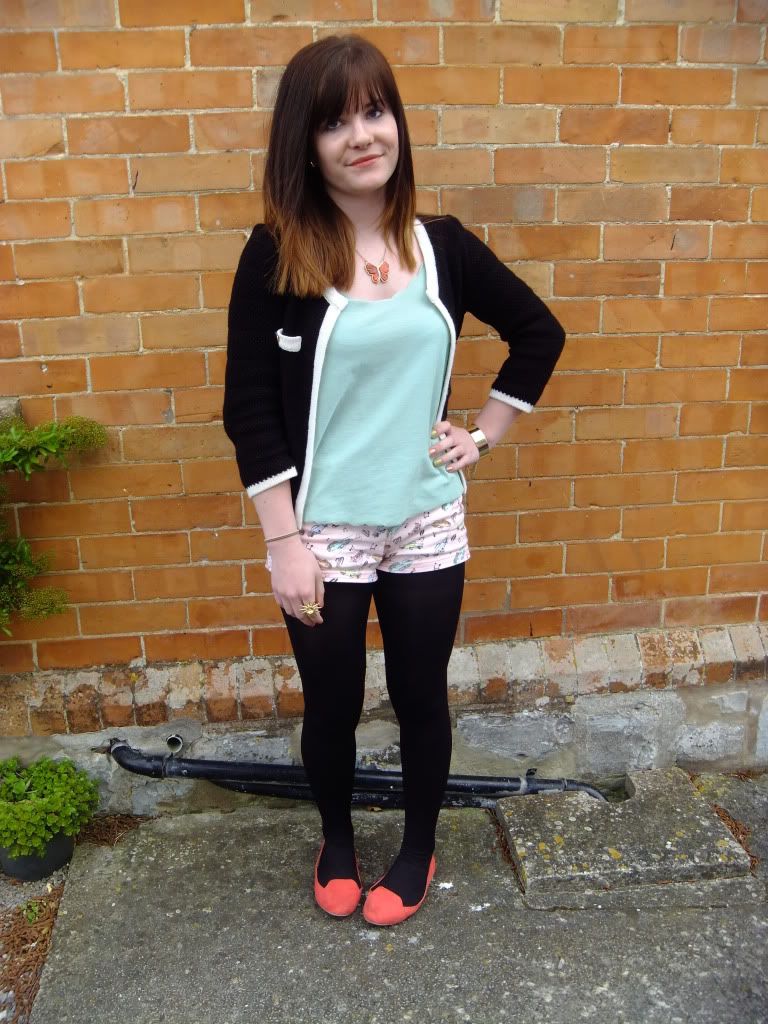 Cardigan - Dorothy Perkins; Vest - Topshop; Shorts & Tights - Primark; Shoes - New Look; Cuff - H&M; Ring - Miss Selfridge; Necklace - River Island; Earrings - River Island.
I absolutely love my car print shorts because they are achingly Prada-esque and just scream retro-Americana, which makes them a quick, simple way to look very du jour. They are also possibly the most fun a pair of shorts can be with their little cartoon motifs.. Today I paired them with my mint green scalloped vest (mint is my favourite colour right now), my Chanel-esque cardigan, black opaques and bright coral slippers for a slightly eclectic look with a very SS'12 edge.
Also, I just got a Lookbook account (finally) - I would love it if you would come check it out
here
, and maybe hype me?
Love and kisses, Tara xox