Disclaimer: This post may contain posts of a Kylie-fied nature, and all non-obsessive Minogue fans may find it boring and irrelevant.
I think my love for Kylie is pretty clear. If you've read any of my old posts you will recognise a certain level of excitement came nearly two months ago when I finally met her in Manchester after seeing the Anti Tour.. Well, the excitement has been re-awakened this week by the arrival of an incredible new song - Timebomb. I may or may not have been listening/dancing to it for about 2 hours already today. As well as being a dance-tastic tune that is perfect for summer, the video itself is pretty amazing. Here are a few of my favourite shots, and a look at what she was wearing..
This is the official cover image, and I love the monochromatic photo with a bright red heart on the Moschino jacket.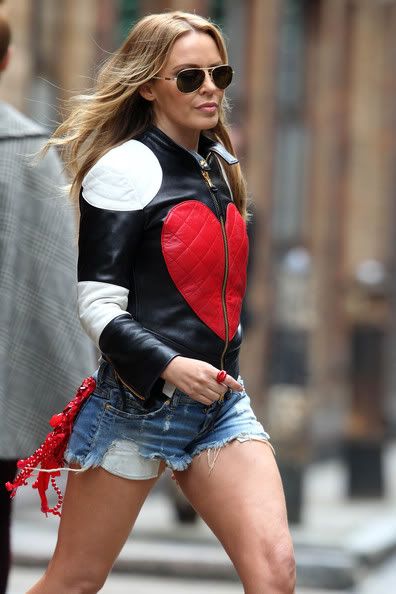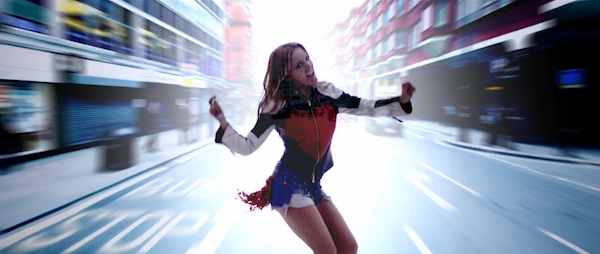 I love this outfit - much more toned down than your usual pop music video, even if it does consist of a biker jacket and hotpants! That jacket is new-season Moschino and completely gorgeous, with a peace sign on the back in white as well as the red heart on the front. I adore the embellishment on the shorts, and together they are gorgeous.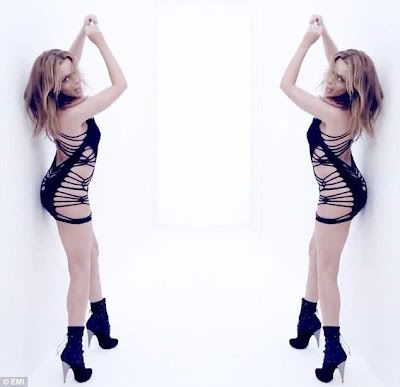 It takes a brave woman to wear something like this.. I never could. The shoes however I am in total love with! How can this woman possibly be 44 tomorrow?? She's too beautiful.
If I have piqued your curiosity now with my obsessive posting about Kylie and her songs, here is the video to the latest tune, Timebomb.
Love and kisses, Tara xox
Oh, and HAPPY BIRTHDAY TO KYLIE FOR TOMORROW!