In my world there is no such thing as too much floral print. Or flowers in general. Especially when the great British summertime seems like it might finally be getting in full swing, because they are seasonal, gorgeous and so so versatile. Whether it's watercolour flowers, ditzy little prints or digital blooms I adore them all, and have a lot of floral things in my wardrobe that just scream Spring/Summer. Which is why today I went all out with the florals - and no, it's definitely not overkill.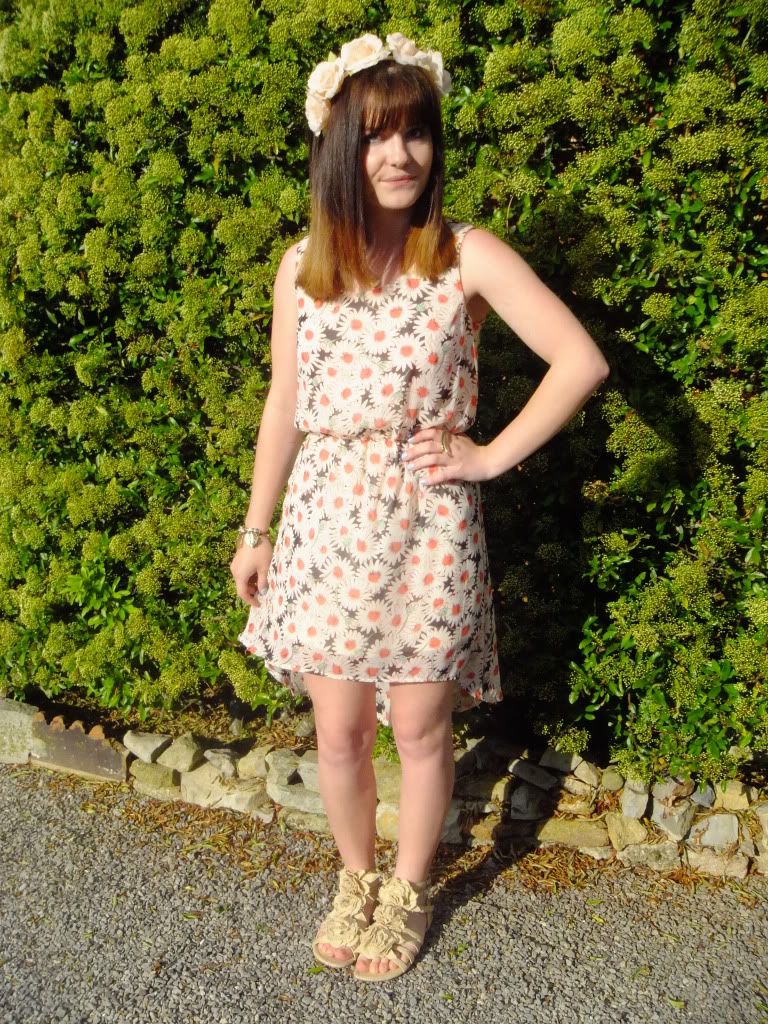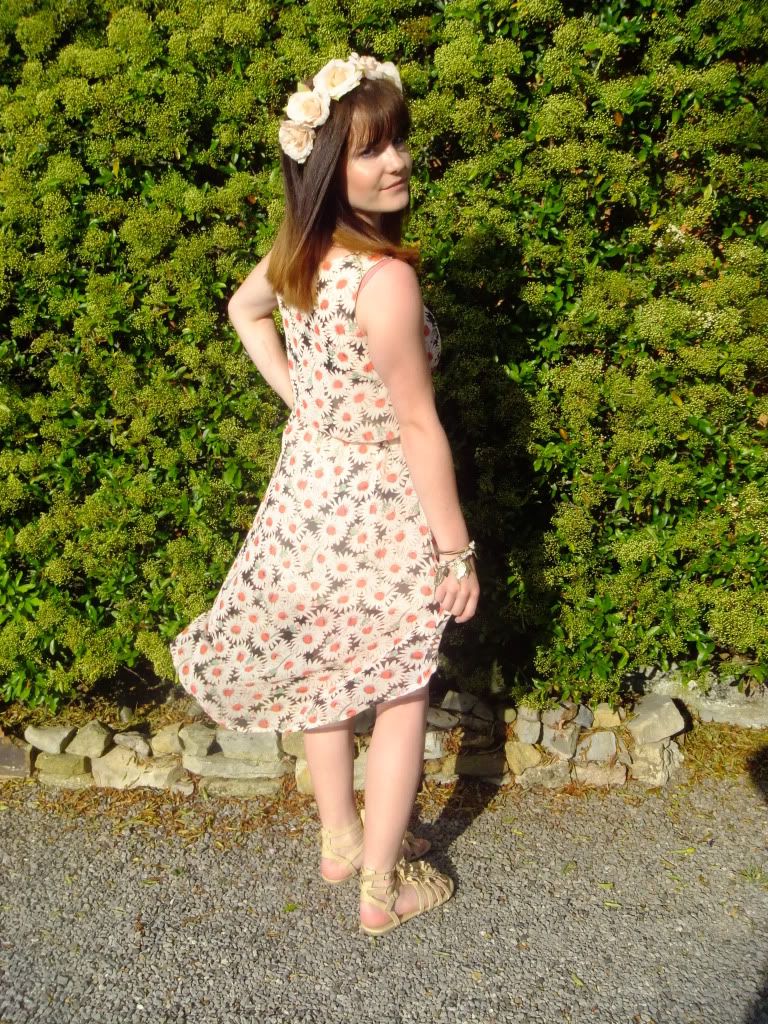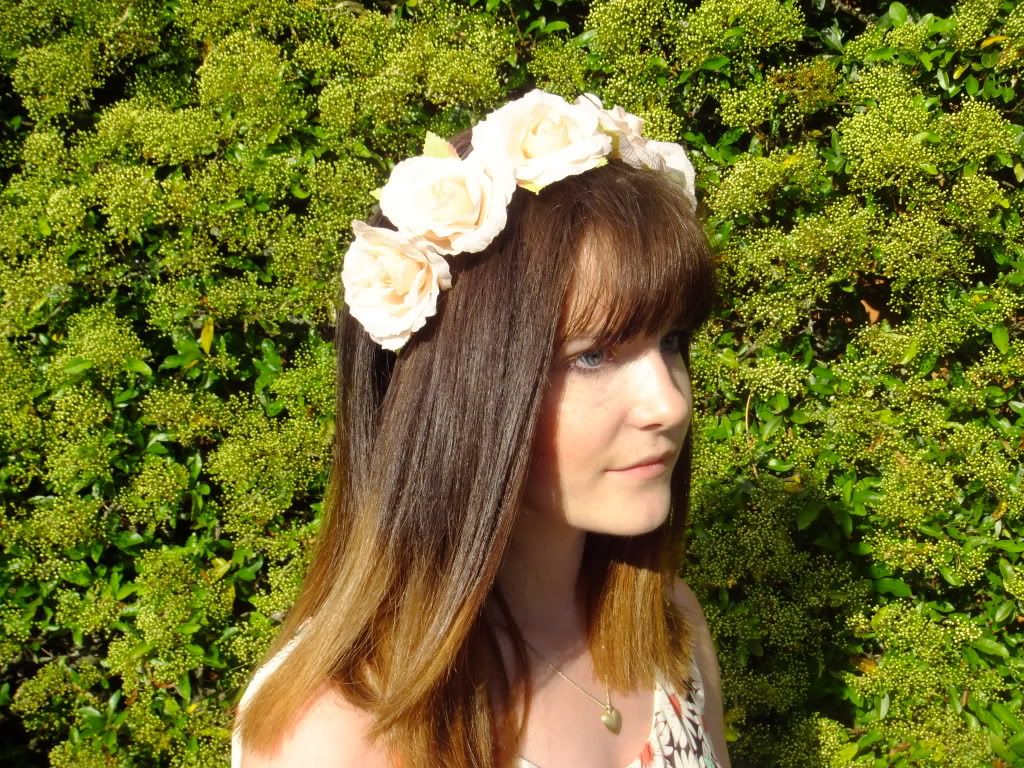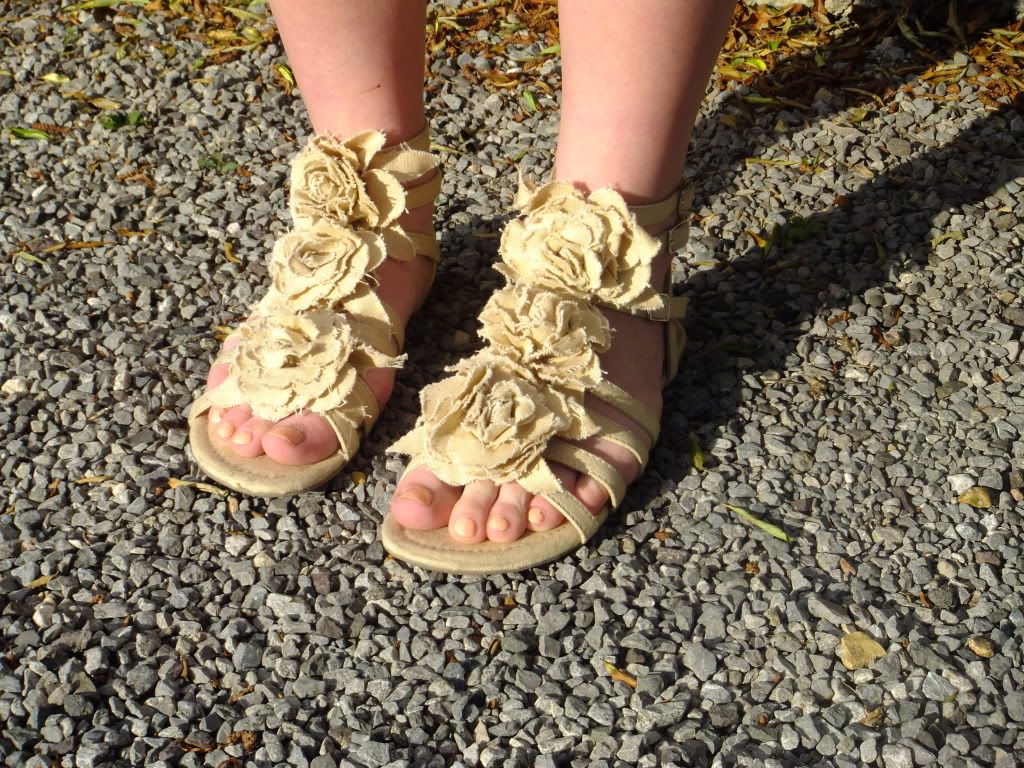 Dress & Headband - New Look; Shoes - Topshop; Necklace - Accessorize; Bracelet - Primark; Ring - H&M.
I think the fact that I am full of the joys of summer is visible here - head-to-toe flower power! This is one of the new dresses I picked up on Saturday, and I already love it. The high-to-low hem feels gorgeously floaty and summery, as does the light fabric, while the bold daisy print makes it stand out from the crowd. The finishing touches were some cute gladiator sandals from Topshop (re-surfacing for the first time this year!) with fabric flowers in a neutral tone, and a gorgeous Lana Del Rey-esque floral headband. I felt like a little bit of a hippie child, but I'm cool with that.
Love and kisses, Tara xox