Finally. The day has come where I can wear a sundress without tights or a jacket or any kind of practical layering - nothing needed other than shoes, jewellery and sunglasses! People might be complaining about the heat, but I am still loving it. I live for days like these. Besides, I hear that it is meant to rain here on Wednesday, so I have to squeeze in some sunshine appreciation while I can..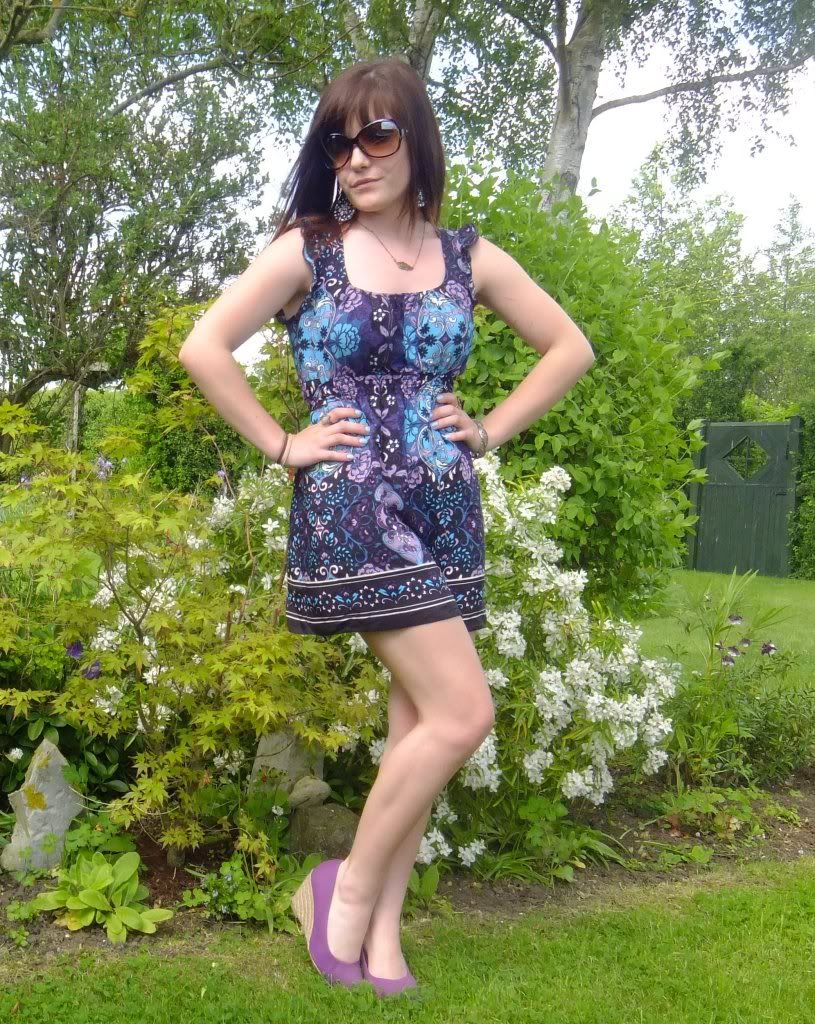 Dress - Dorothy Perkins; Shoes & Earrings - New Look; Necklace & Rings - Topshop; Bracelet - Pull & Bear; Sunglasses - bought in Malaysia.
I have had this dress quite a while and worn it on a fair few occasions, but I couldn't remember ever wearing it solo so I decided to break it out again today! The paisley print is still totally on-trend, and I love the colour palette. The bright blue, white and purple on a black background is a gorgeous way to work a print without looking over the top, and is echoed in my purple wedges. Yes, I am wearing those wedges to death this summer, I love them! Sunglasses are obligatory when driving on sunny days, and I opted to up the glam factor with this classic, oversized pair.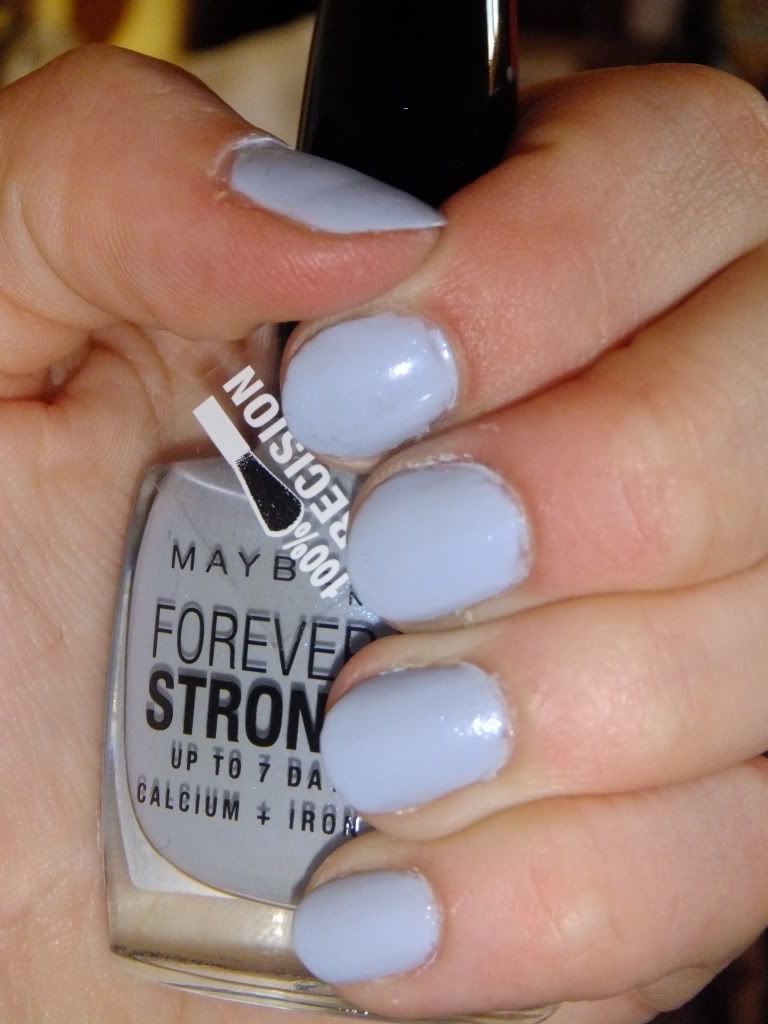 This week I tried out a new nail colour again - Maybelline's Forever Strong polish in Ceramic Blue, one of their new SS'12 pastel shades. It is safe to say I am completely in love with this pale blue colour which looks fresh, unusual and achingly pretty on my nails! It was also surprisingly easy to apply, possibly thanks to the '100% Precision' brush..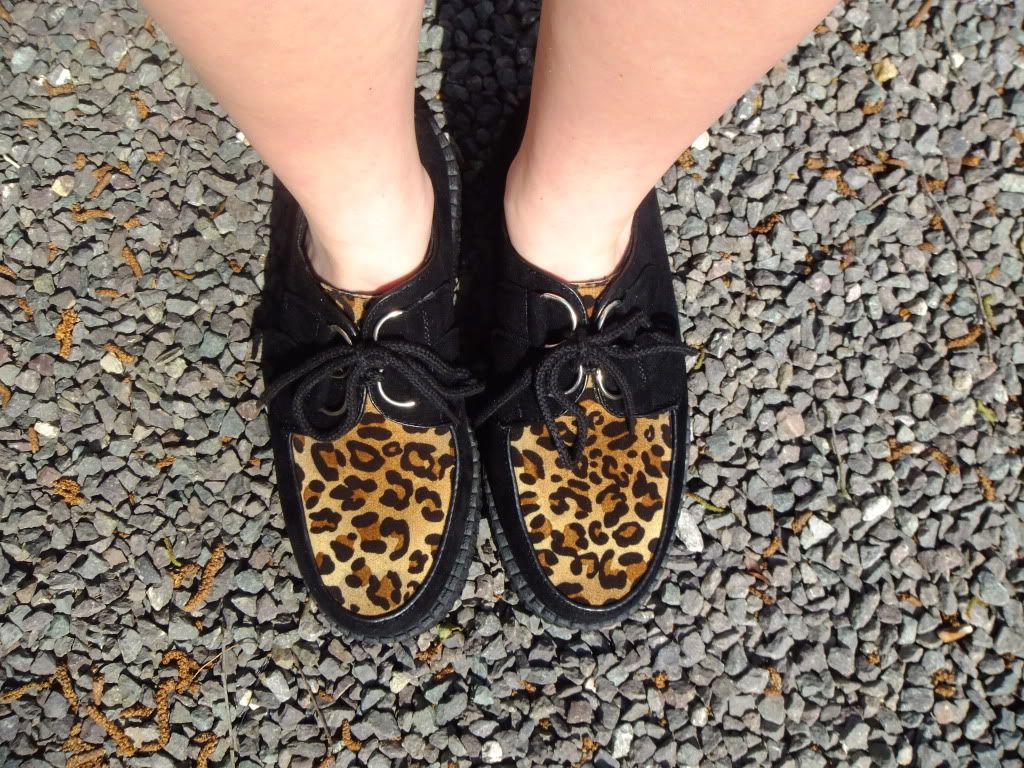 Creepers - Amazon
Another new purchase came in through the post today - I am now the proud owner of a gorgeous pair of creepers. I could have just bought a plain colour, but of course I opted for some super-cute leopard print on mine! At the moment they are being sold on Amazon for some ridiculously cheap price, so I snapped my pair up quick. Ever since flatforms came into fashion and brothel creepers seemed to be making an impact I was tempted by them, but only after seeing Karl Lagerfeld incorporate them into his ensembles was I completely sold. It may be a little warm to wear them now, but I love them anyway!
Love and kisses, Tara xox