I am home from Paris now! And what better way to start posting about it than with my instagram shots from the week?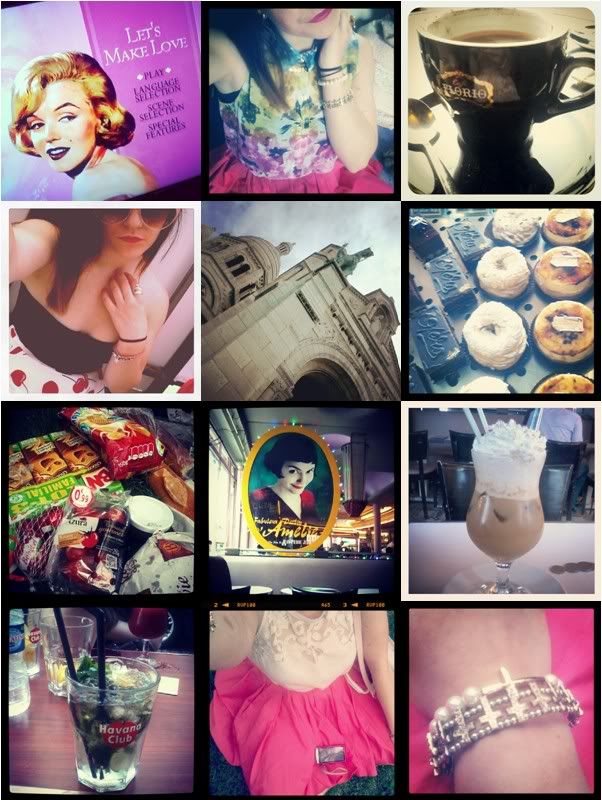 Getting my Marilyn fix on Monday | Tuesday's uber bright look| Un chocolat chaud | Enjoying the Parisian sun in Wednesday's outfit | The Sacre Coeur | Getting fat just from looking at these French cakes | Wednesday's carb-tastic picnic | Hanging out in the Cafe des Deux Moulins comme Amelie | Un cafe frappe | Un mojitoooooo | Friday's girlie ensemble | Details of my fave Topshop bracelets
More details to come on the whole Parisian sejour, but this is just a quick sneak peek of my shenanigans abroad. One thing I will say is that being vegetarian in France is difficult - hence why my intake has been mostly BNs, pastries, bread and coffee. Oh, and I never realised just how much I dress like a Brit-girl.. the contrast with classic French chic was more than a little obvious..
Love and kisses, Tara xox