I have lost track of which number instagram post this is, but it is going to be the last one for a while since I go on holiday on tuesday and phones have been banned! Apparently charging them up is too much of a nuisance, and the roaming costs would be obscene. Anyway, here is my week in instagram snaps!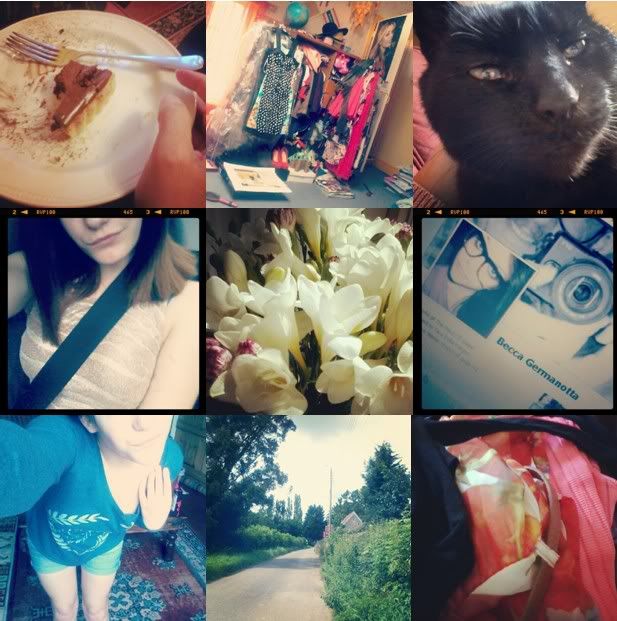 This went too fast to be photographed | I have a LOT of clothes, okay? | Flattering shot of my baby | On the way in to town to live it up (post coming soon) | Gorgeous flowers | The love of my life | Off out for a run | My little corner of the world is pretty beautiful honestly | Starting to pack for holiday
I am still in love with instagram and will probably get withdrawal symptoms on holiday.. shameful I know, but I am a complete technology addict!
Love and kisses, Tara xox