This is just a quick warning post to say that I will be going on holiday tomorrow so my blogging will be even less frequent than it has been lately! I have prepared some posts to go up whenever I find an internet cafe, and I will try and upload pictures to share with you all while I am away, but just bear with me. I am hardly going to be in a country where electricity and internet run free and wild.
I am going to be spending 3 weeks in Indonesia with my parents - I am super excited because I love Indonesia and Asia in general, and can't wait to see the culture, have some authentic food and of course finally get some true summertime!
Thankyou anyone and everyone who reads my posts/follows me, I do love you all, and I will be back blogging regularly in about 3 weeks time.. For now, I hope you have an amazing summer and I will check in with you all when I can!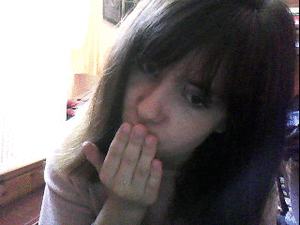 hehehe, just a little gif because I love you
Love and kisses, Tara xox