Okay, I am feeling pretty bad about this now, but a week or two ago I went out with some of my girls from work and had a pretty good night. Despite living in the middle of nowhere, there are still places to go out and have a good time! I also got the chance to wear one of my new dresses, this Topshop beauty..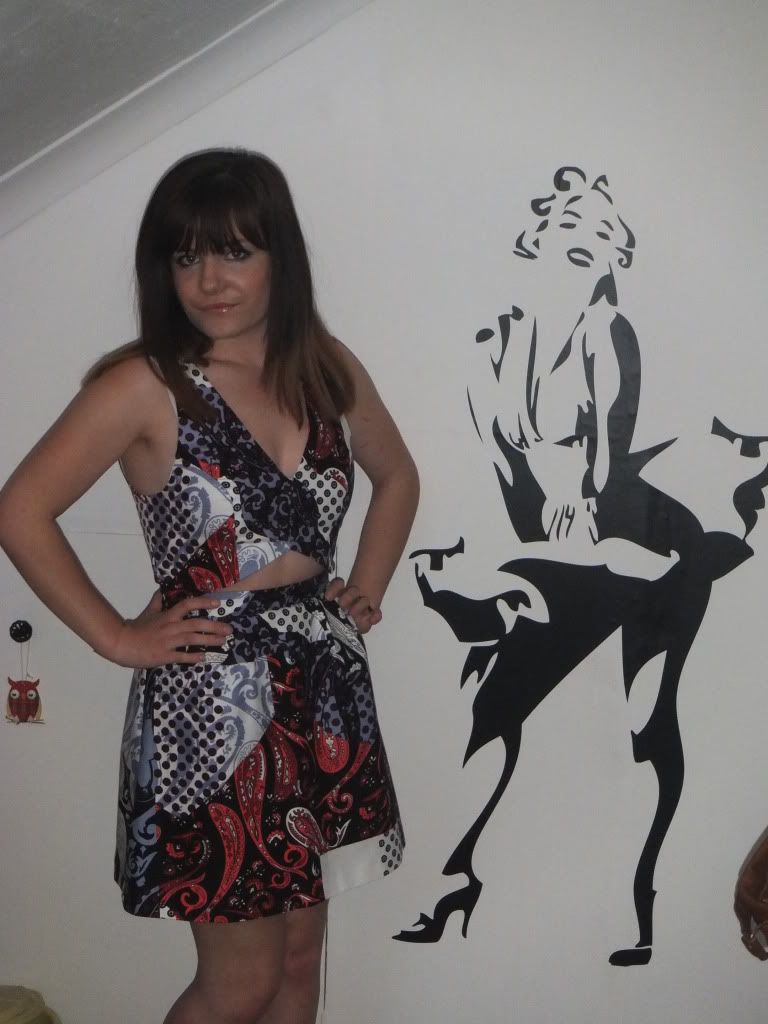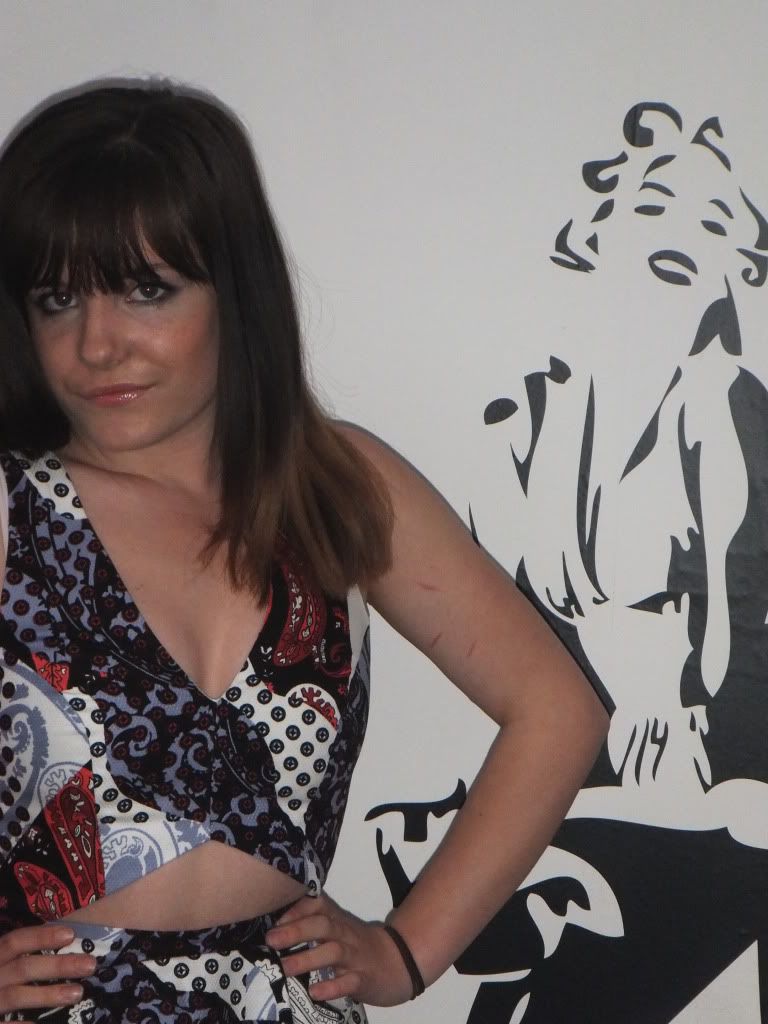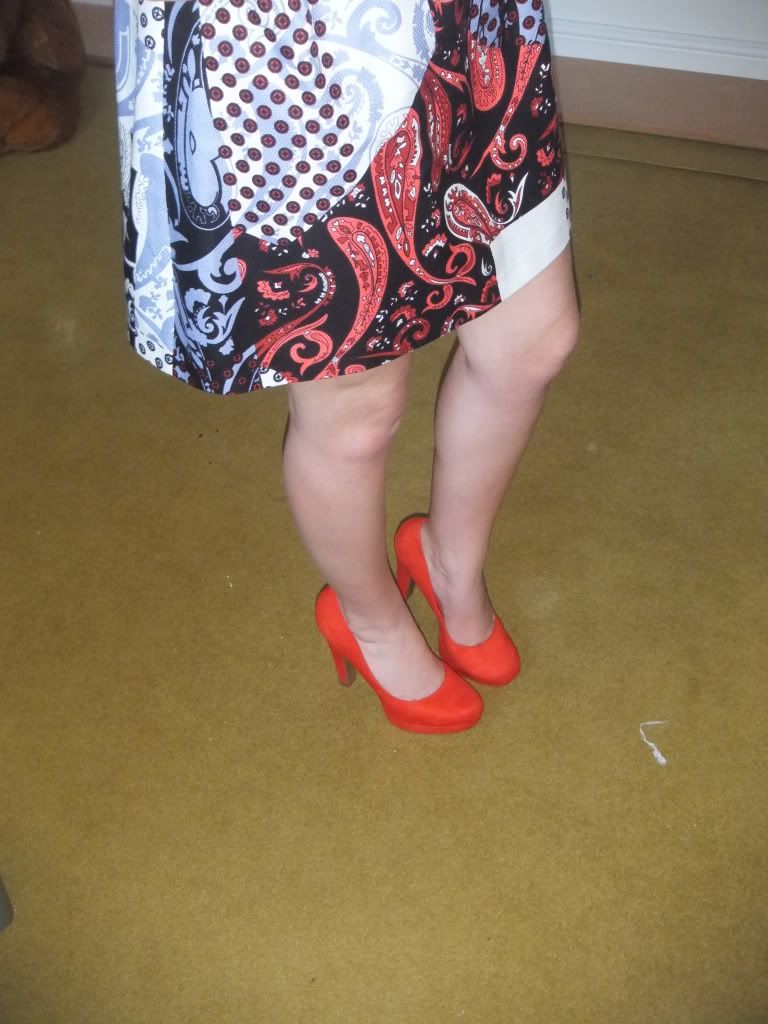 Dress - Topshop; Shoes - New Look.
This Topshop dress was a complete impulse buy at the time, but I am so glad I got it. The little cut out bares my high-driff in a way that is totally du jour, and the bright colours and prints mean that even in the dark I am noticed. It could easily have worked for daytime if I dressed it down (which will probably be my next move with this beauty), but with some high heels and smokey eyes I was good to go for a night out. These shoes were also a brilliant choice because not only are they bright red and super high, but they are ridiculously comfortable - I wore them all night.
I seem to have so much to catch up on at the moment, I am very behind with my blogging. I blame it on exams. But now I am going to do my best to get up to date!
Love and kisses, Tara xox