I am currently in Jakarta, abusing some free wi-fi to post - so here comes one of my pre-written posts about some English shenanigans. I am creating some more so that when I can`t upload pictures I can still keep the blog ticking over and keep you all interested. I haven`t quite disappeared off the face of the earth! All I can say about my holiday so far is that the flight was hell! Oh and traffic in Jakarta is killer.

I love all my best friends, especially my closest girls. Of course, my very best friend lives too far away which is sad, but some of my other besties were close enough to go out with me last Thursday! We hit our local town after some pre-drinks at mine while getting ready, dropped in by my lovely parents before drinking, dancing and generally having an amazing time. I love nights out, and these girls were perfect to go out with.
Small confession.. I got so carried away with the good times that I didn't take an proper outfit photos, but I have cropped in on myself in the group photo to give you an idea of my outfit.

Top - River Island; Skirt - H&M; Clutch & Shoes - New Look; Ring - Miss Selfridge.
For going out I always like to dress up - the more glitzy and glamorous, the better. Metallics and sequins like this gorgeous top and skirt combo always look good on a night out because they just scream party, and look good under the lights at a club! The peplum shape of this top was also super-flattering and really comfortable, which I love. Next time I will try and style it up for day..
Here is the group picture in full of all of us dressed up and ready to roll!
My girls are stunning.
And here come some more snaps of me and my girls - love them all!
Heather & Claire.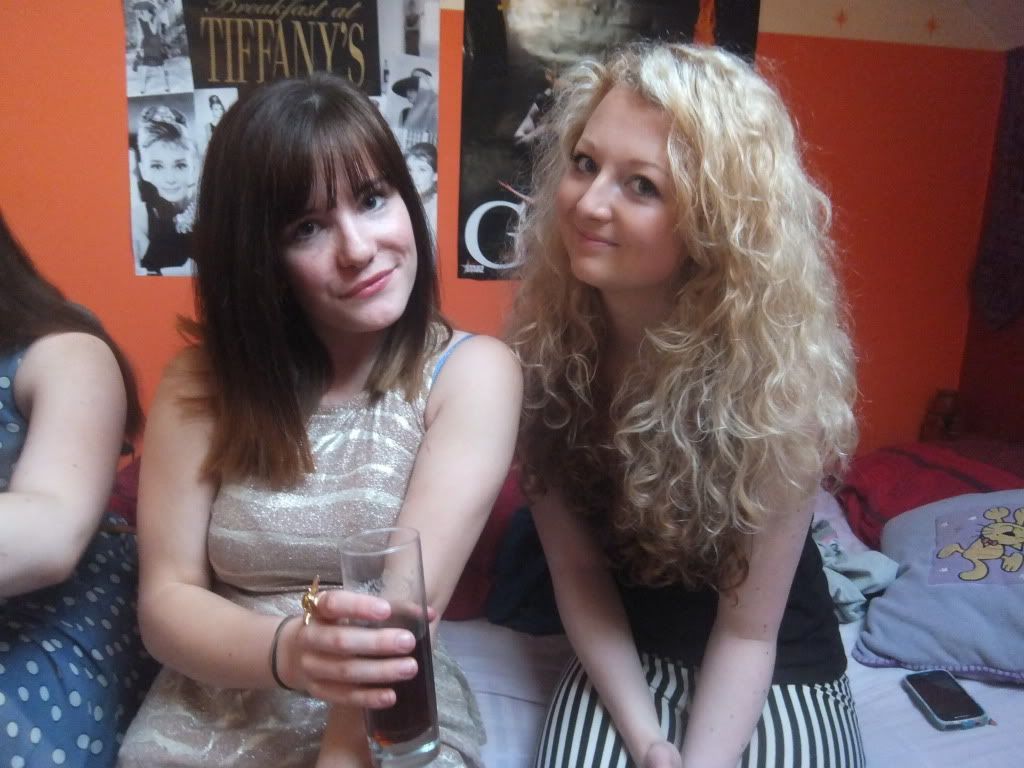 Me & Ashleigh - pre-drinks!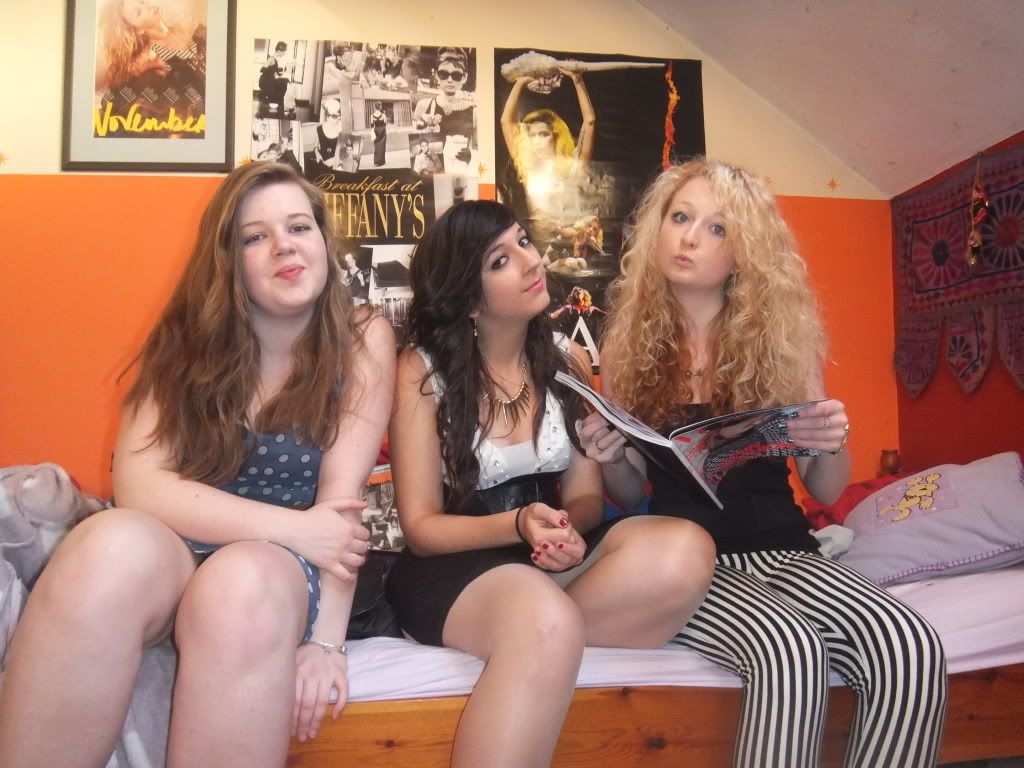 Alison, Sammie & Ashleigh flicking through Vogue.
Sammie, Georgia & I.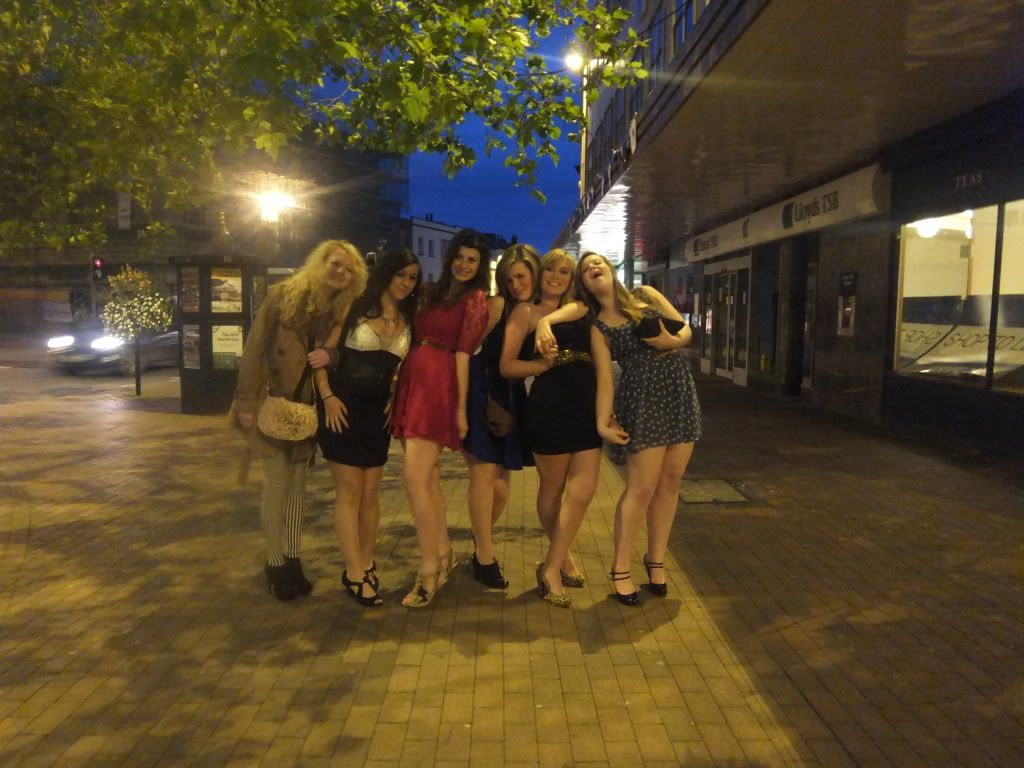 Only 18 but we walk the streets so mean.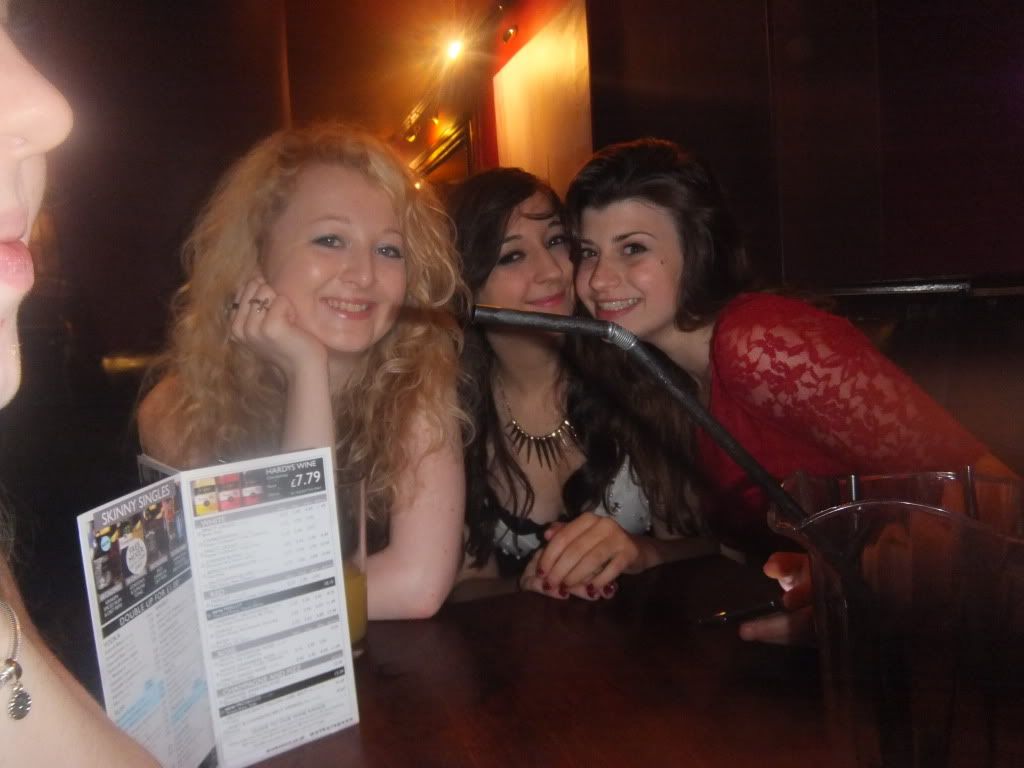 Minus the straw this would be beautiful.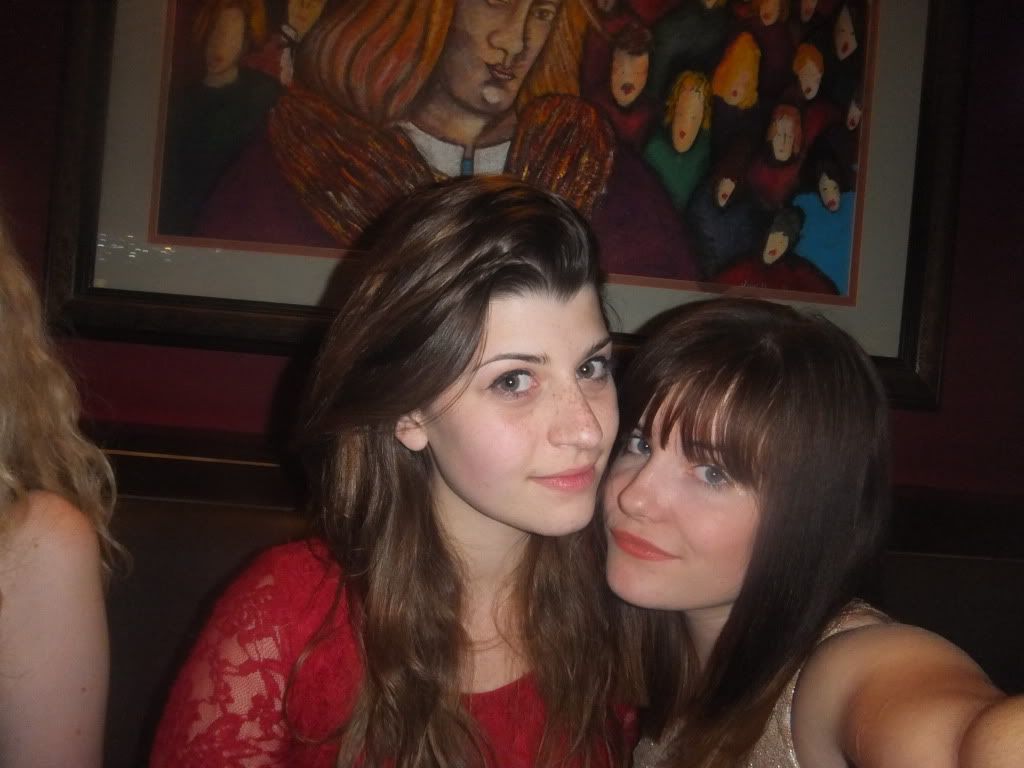 Georgia & I - love this one.
Love and kisses, Tara xox