I have to admit that living down here with my parents in the middle of nowhere I don't see the rest of my family that often. Last weekend however my grandparents (Mum's side) came down to visit and we had a meal out for their anniversary/grandma's birthday, which my cousins came to as well. Unfortunately while my grandparents were down I was working a fair bit so I haven't got much to say about the rest of the visit, other than we watched insane amounts of tennis..
On the Sunday however we all went out to a hotel/restaurant nearby us, fighting through those awful floods to get there. We (I) got all dressed up and had a lovely meal out, spending hours just talking. I did, however, get a few minutes to take some not-at-all-awkward outfit photos outside when the sun came out!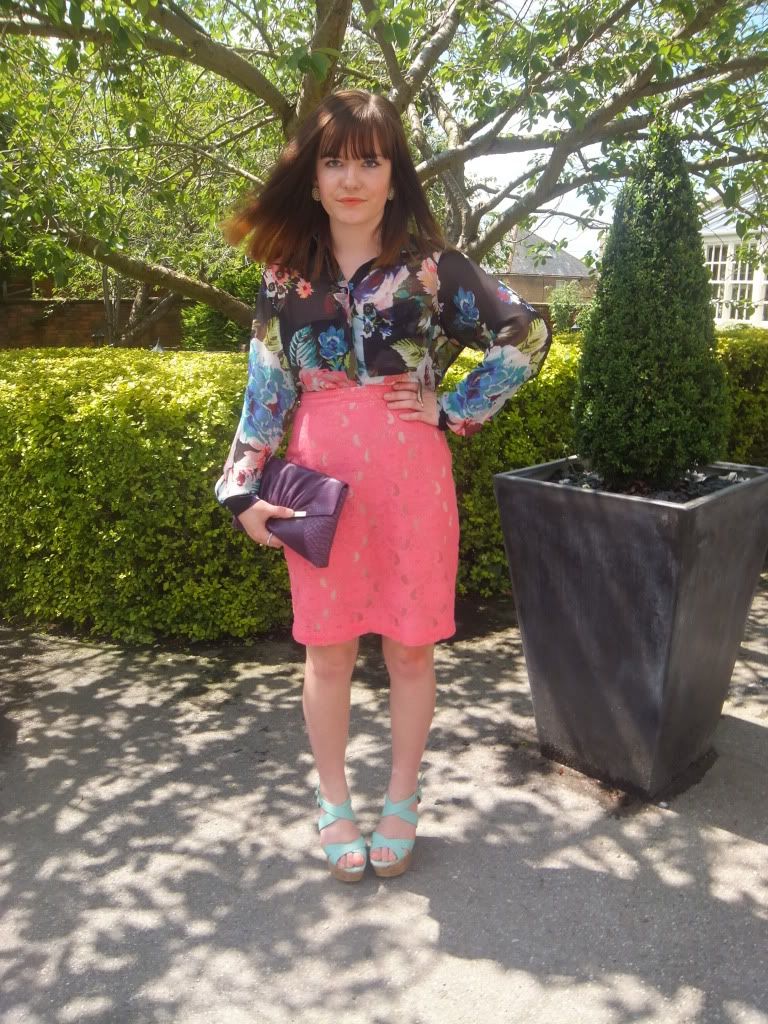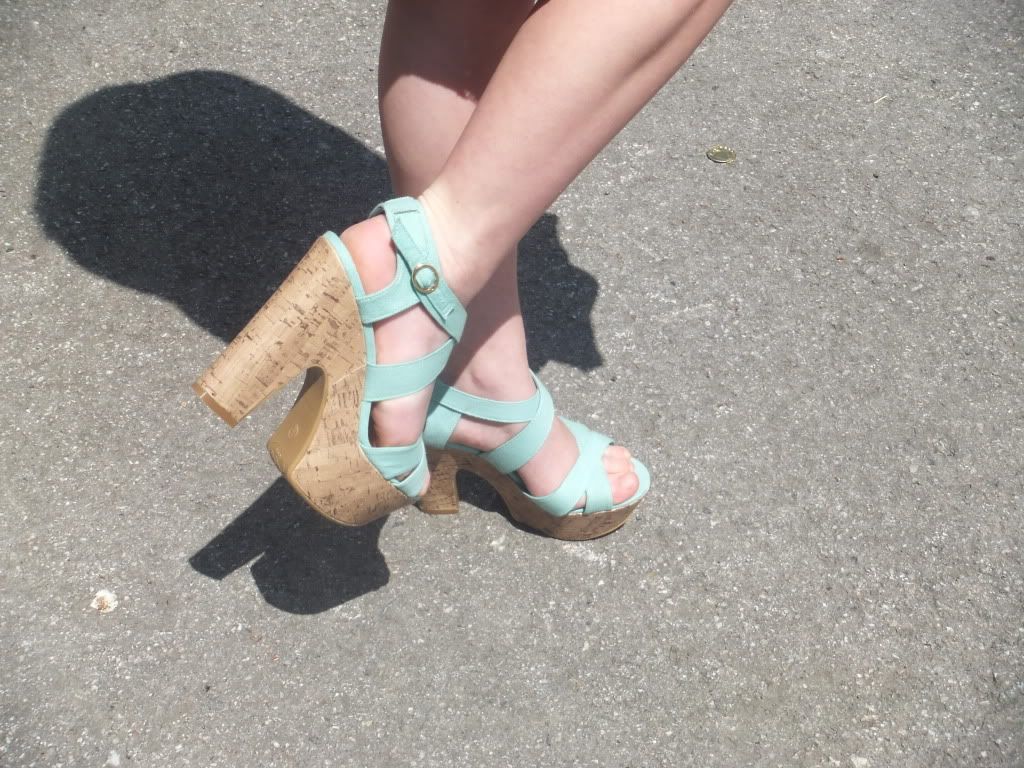 Shirt & Skirt - H&M; Shoes & Clutch - New Look; Earrings - Forever 21; Rings - Miss Selfridge & H&M.
This look was inspired by Marilyn Monroe, or rather one of the outfits Michelle Williams wears while playing her in My Week With Marilyn. That look consisted of a shirt and pencil skirt too, but in neutral colours - I copied the silhouette but added my own modern twist with bright colour, print and some super-cute wedge heels. I love getting dressed up, but obviously going out for lunch isn't quite as formal as dinner, which is why I kept this look casual without too much ornate jewellery, and the collar unbuttoned.
It was lovely to catch up, and a nice change to sitting at home on a Sunday!
Love and kisses, Tara xox