I have finally found another 5 minutes to blast out a blog post while away, so here comes another pre-written one.. If you want to know how my holiday is going, well it is amazing. And I haven't even bought anything. We have moved on to the island of Sulawesi and are ready to go see lots of traditional buildings and ceremonies - expect lots of photos when I get home!

You may or may not have noticed my total love and adoration for Lady Gaga, and you might be aware that I am going to see her at the Born This Way Ball in September with my best friend.. Well, a big part of getting ready to "ball" with Mothermonster is going to be getting ready, so my outfit must be perfect. This is me rationalizing my latest purchase..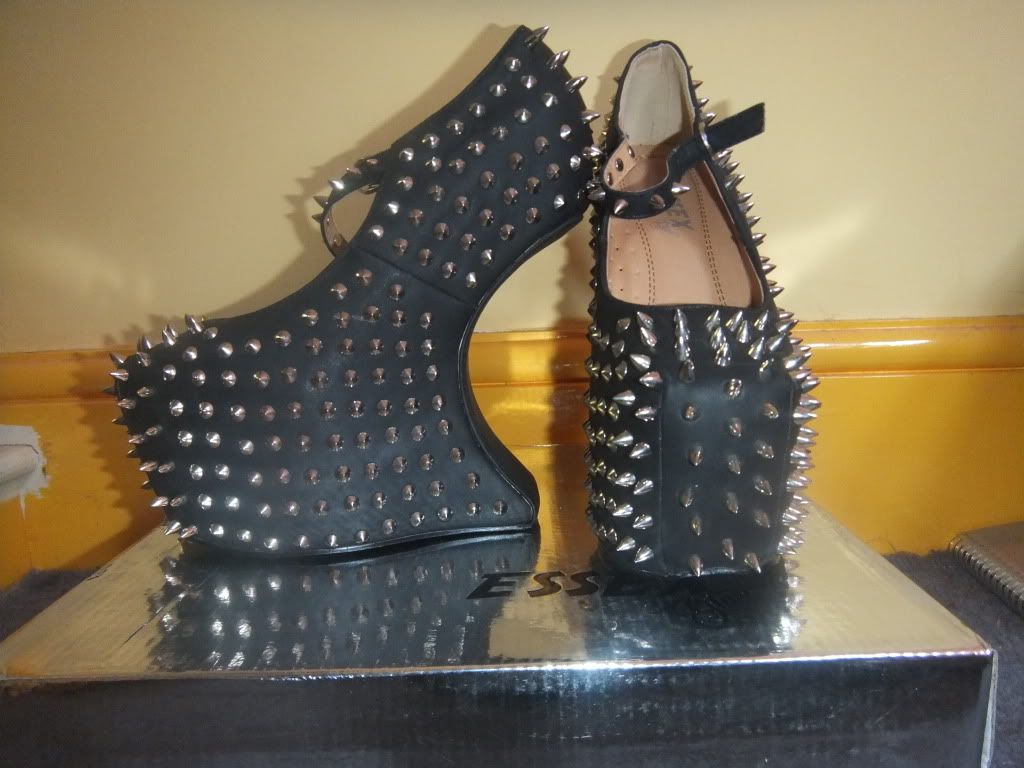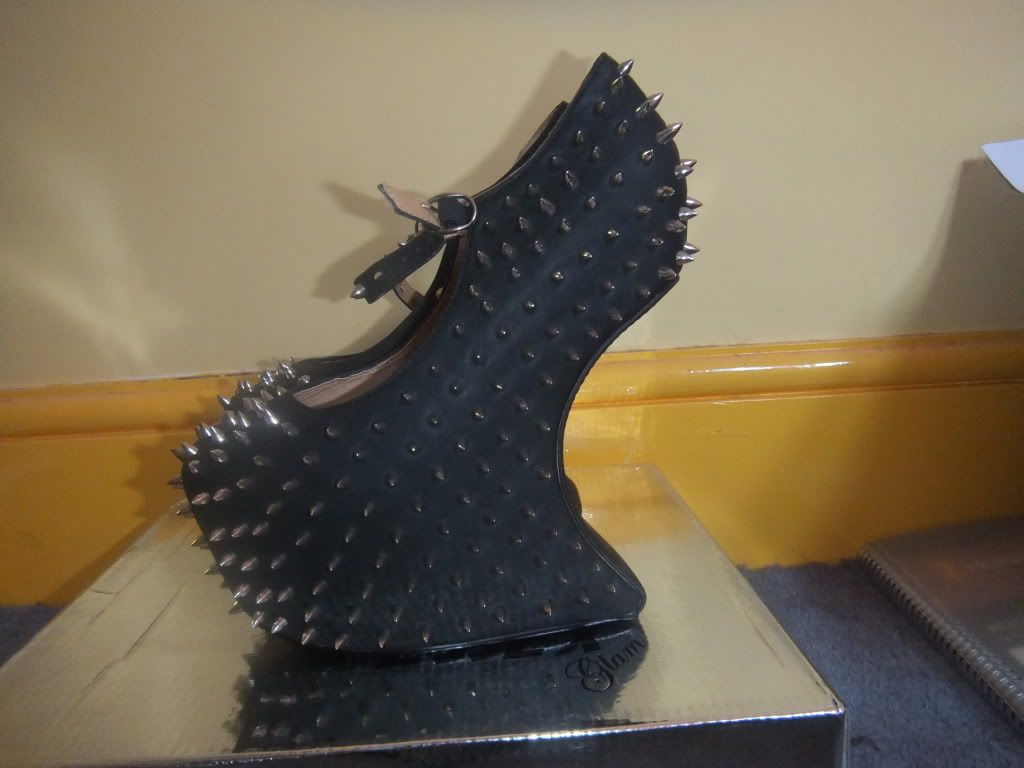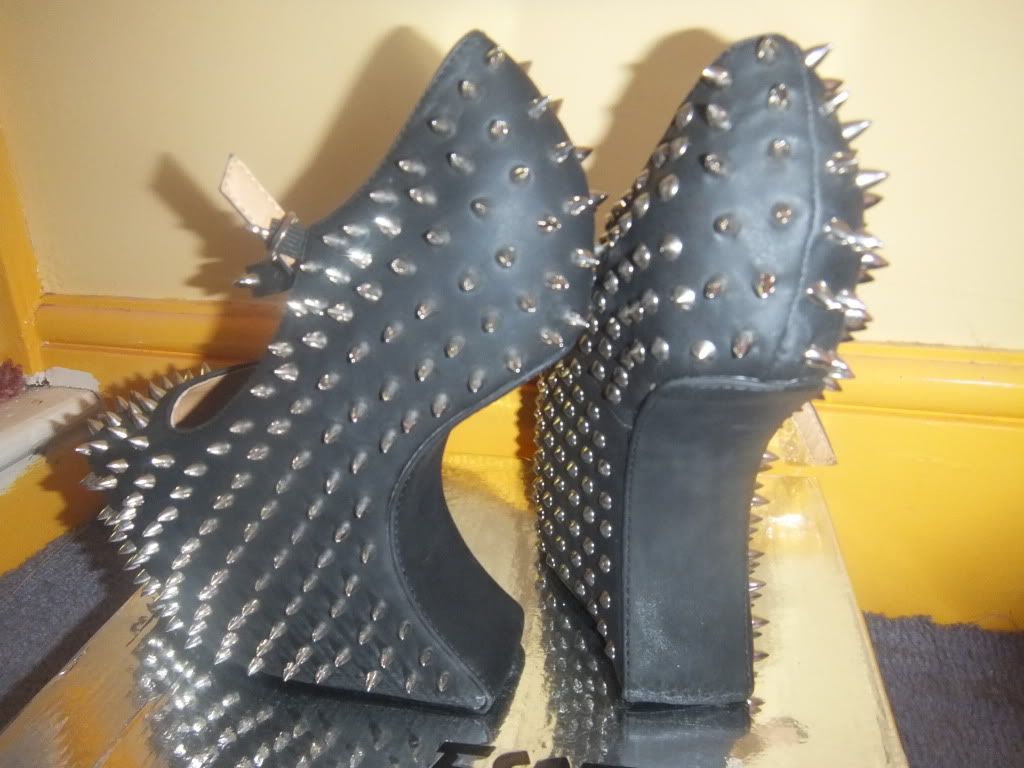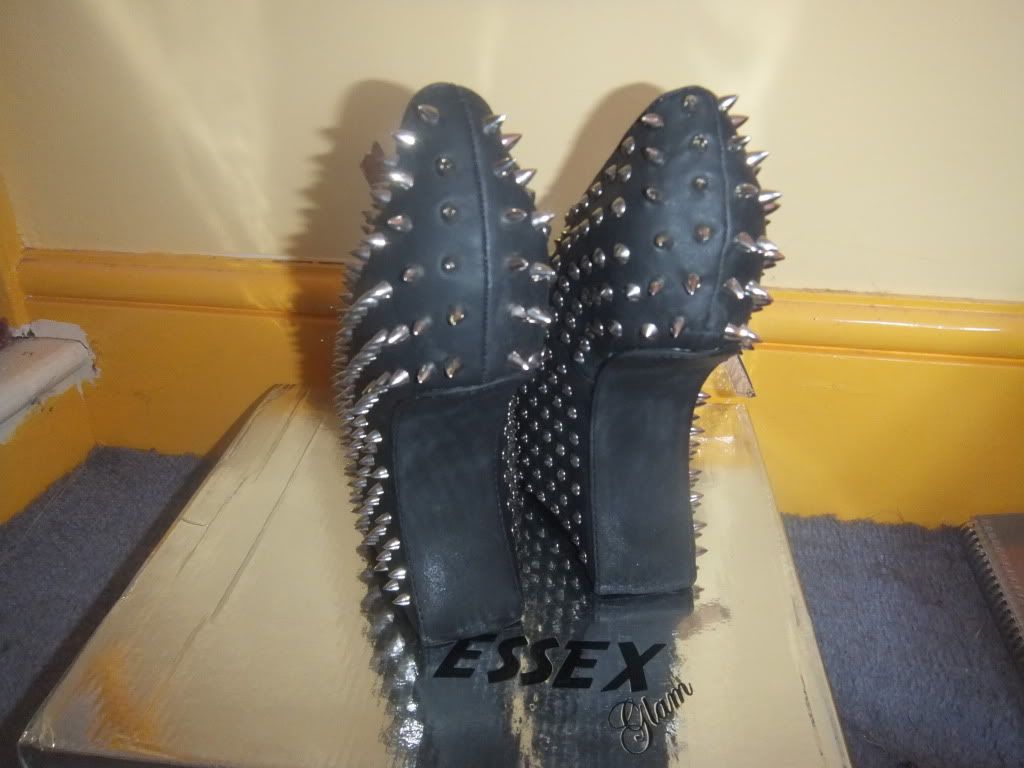 Heels - soyoushoes.com
That's right, GAGA SHOES. Well, not officially. But that is what I call these fierce, fabulous heels - if heels is the right word considering they are heel-less! Anyway, they are in the style of Gaga herself who has often worn these bemusing heel-less heels, especially so thanks to the studs all over. And honestly, they are a lot easier to walk in than they look! These are going to form the basis of my BTWB outfit, even if I do have to take them off at some point in the queueing process.
What do you think of them? These are possibly another opinion-dividing purchase - in true Marmite style they will either be loved or hated. I adore them, but do you think they are just too much?
Love and kisses, Tara xox