I am still in Sulawesi at the moment, and took the opportunity to get online while I can! I am seeing a lot of tribal things, walking a lot, eating a lot and still attracting attention wherever I go..
Oh my god I just realised it has been ONE WHOLE YEAR since I started blogging! Happy Birthday obsession du jour - now where can I get a celebratory cake? Thankyou all for reading, commenting and following, it means a lot. Love to you all!
Our holiday actually started with an overnight visit to my relatives, who live much closer to the airport than we do. It breaks up the journey and was lovely to see them - I like to keep up with my family. Since it was such a casual occasion (being in the car and then chilling at my granny`s house) I opted for some simple separates.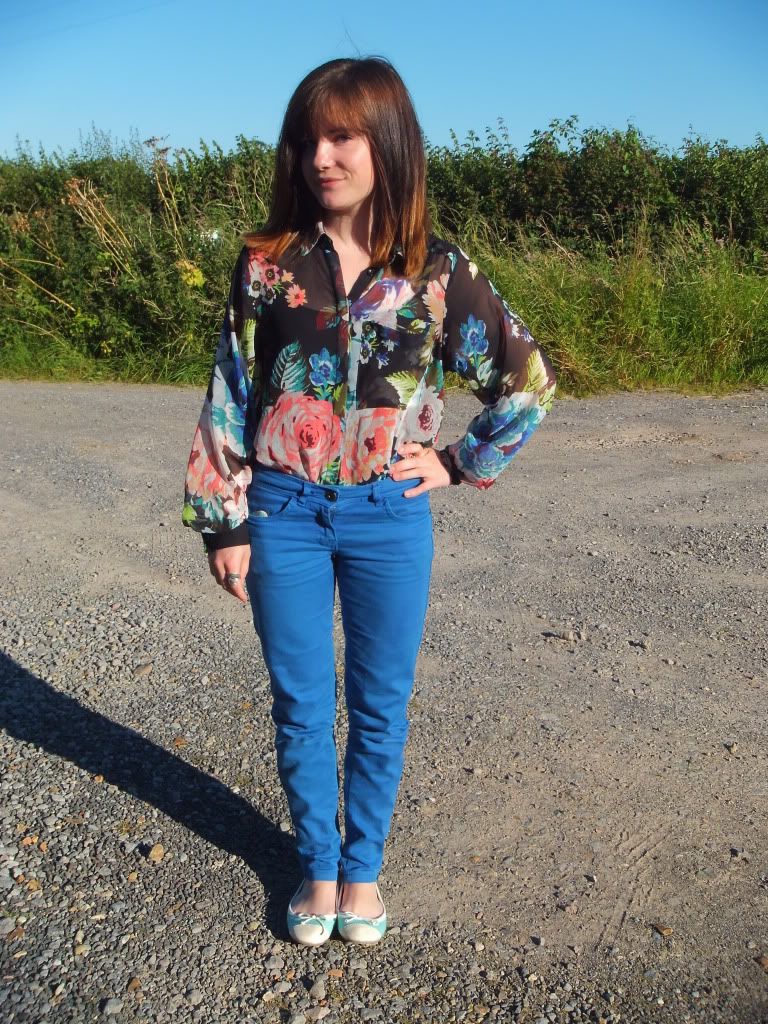 Shirt - H&M; Jeans & Shoes - Primark; Ring - Topshop.
I adore this shirt because it can be dressed up or down, and it was the perfect casual accompaniment to these bright cobalt jeans - so much more interesting than regular blue. The mint green toe-cap pumps are new and I have now discovered how much I like them because they are so cute. Although it is typical that I should decide to be all covered up, only for the sun to come out.. and just before I go away too!
Love and kisses, Tara xox