Picking up on the third day of my visit to Toraja, we were in for a slightly simpler one around the town.. We hit the biggest local market, where it was livestock day. I tried really hard not to empathise and settled for just taking photos and gawping like a tourist.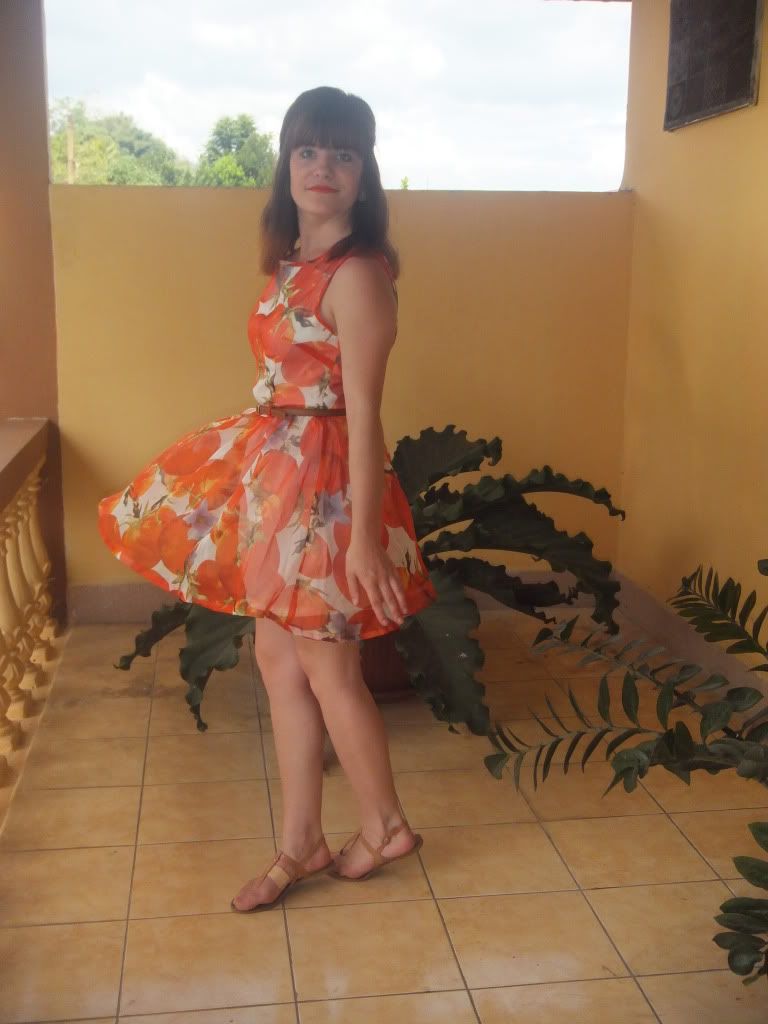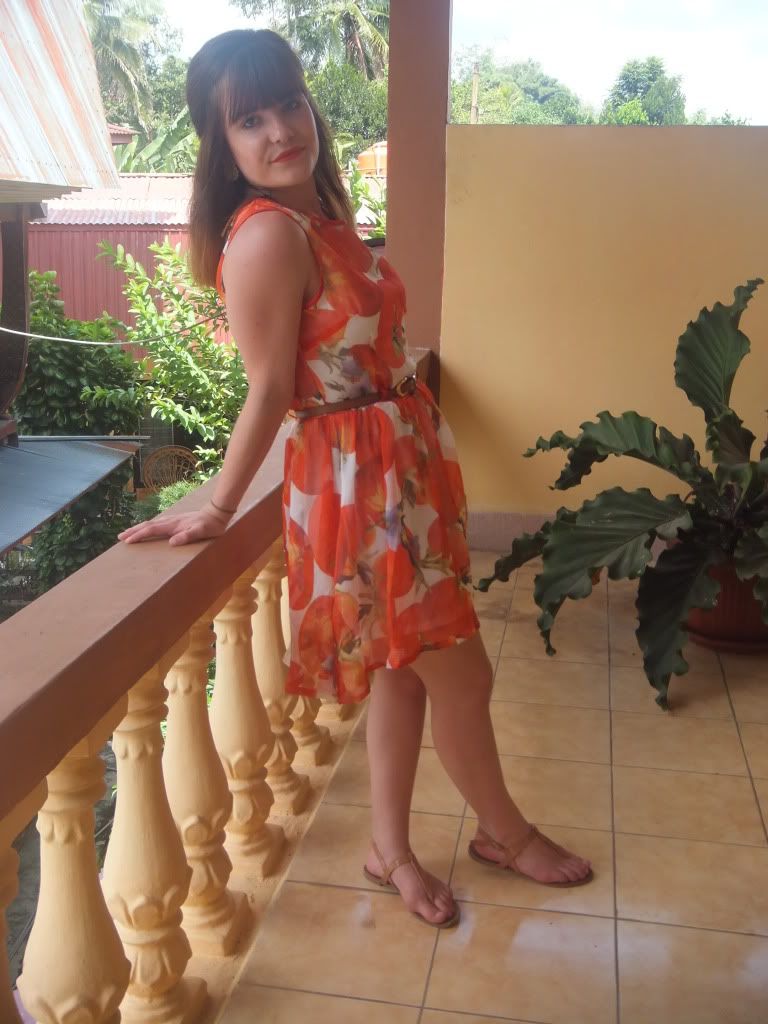 Dress & Belt - New Look; Shoes - Primark; Earrings - Forever 21.
This is one of my favourite outfits from the whole holiday because the dress is so light, pretty, floaty and flattering. The super cute tomato print just screamed SS'12, and it was perfect for visiting a market! I got lots of compliments from the locals - always a boost to your self esteem. This was one of the days I felt most myself too because I had my hair (half) down and some lipstick on!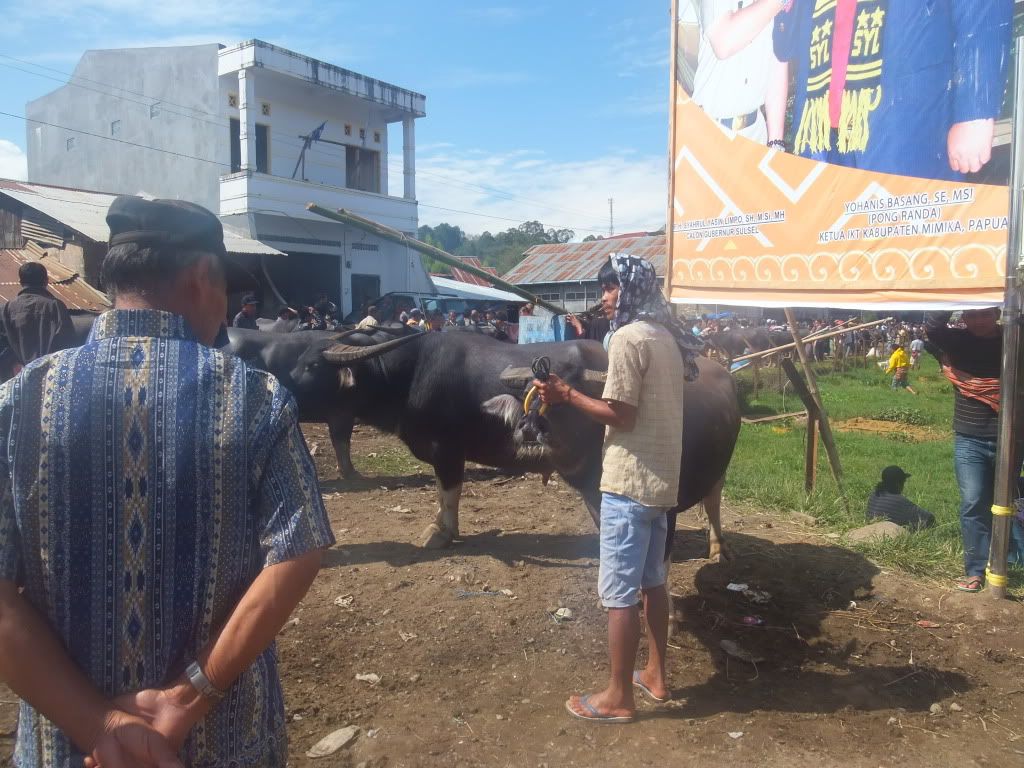 Market day.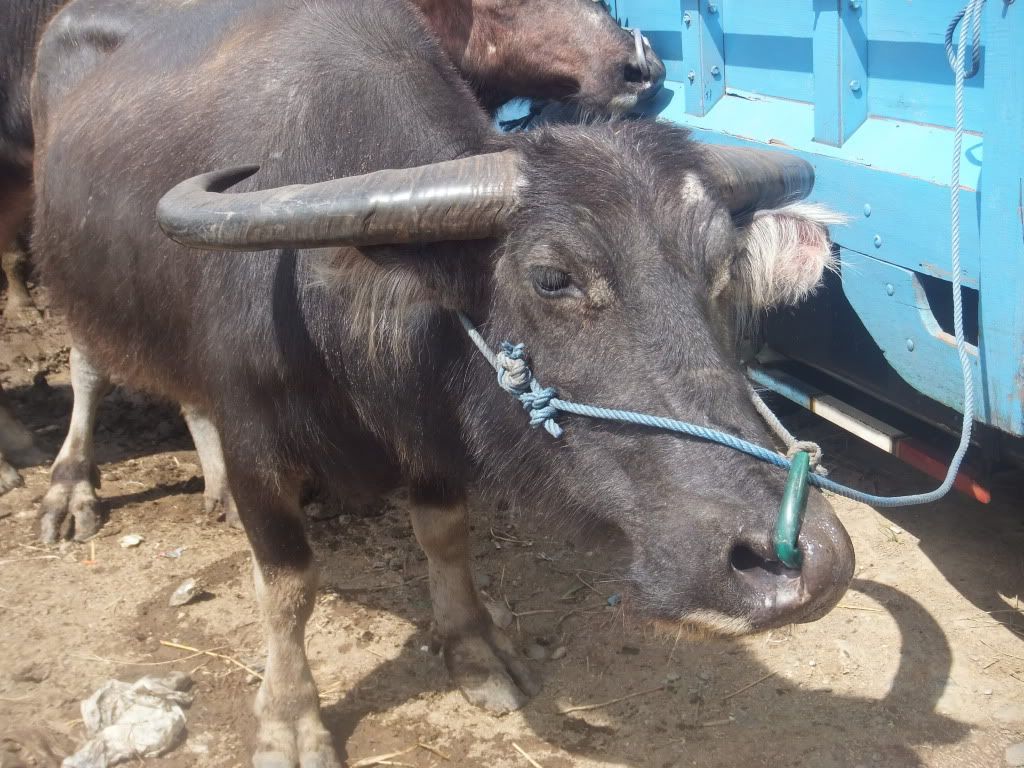 New-found love for buffaloes awakening..
Albino!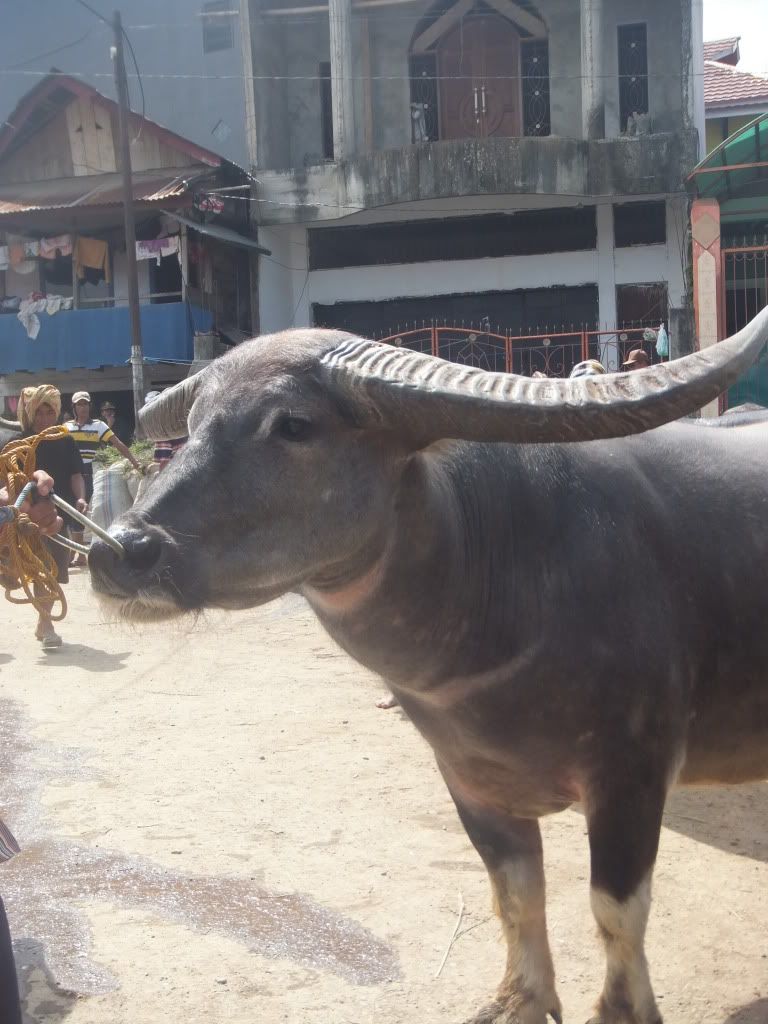 The most impressive horns of the day.
On Day Four the cultural trips recommenced and our Torajan odyssey continued with Londa & Tampangallo. Getting out there was easy enough and the sites were incredible. They were both cave burial sites that were creepy in part, yet respectful and fascinating. Getting back from the sites was a different story - the limited transport meant that we ended up walking about 10k before hitching a ride on a passing cement truck..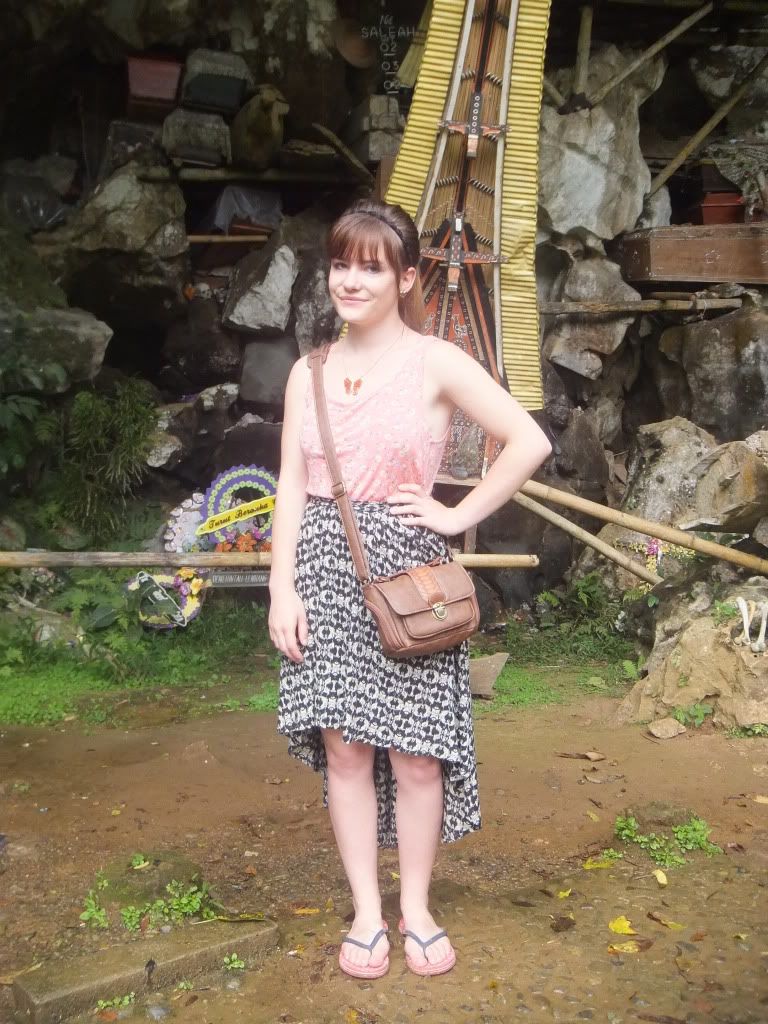 Top & Skirt - New Look; Shoes, Bag & Headband - River Island; Necklace - Accessorize; Earrings - River Island.
I loved this outfit too, especially the light and floaty skirt. The print clash was one of my staple style statements for this holiday and I enjoyed mixing the strong tribal print with a softer floral one. Not going to lie though, I felt a little awkward posing here by the burial caves.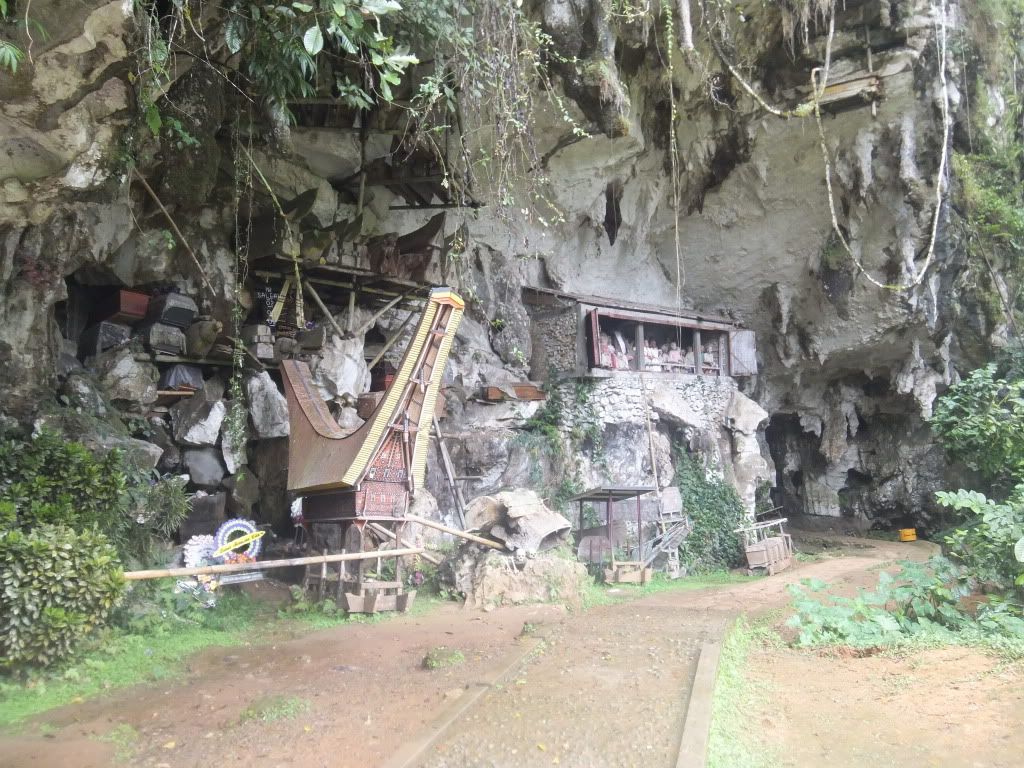 First glance at Londa.
I guess they do it a little differently here..
The tau-tau are ready for their close up!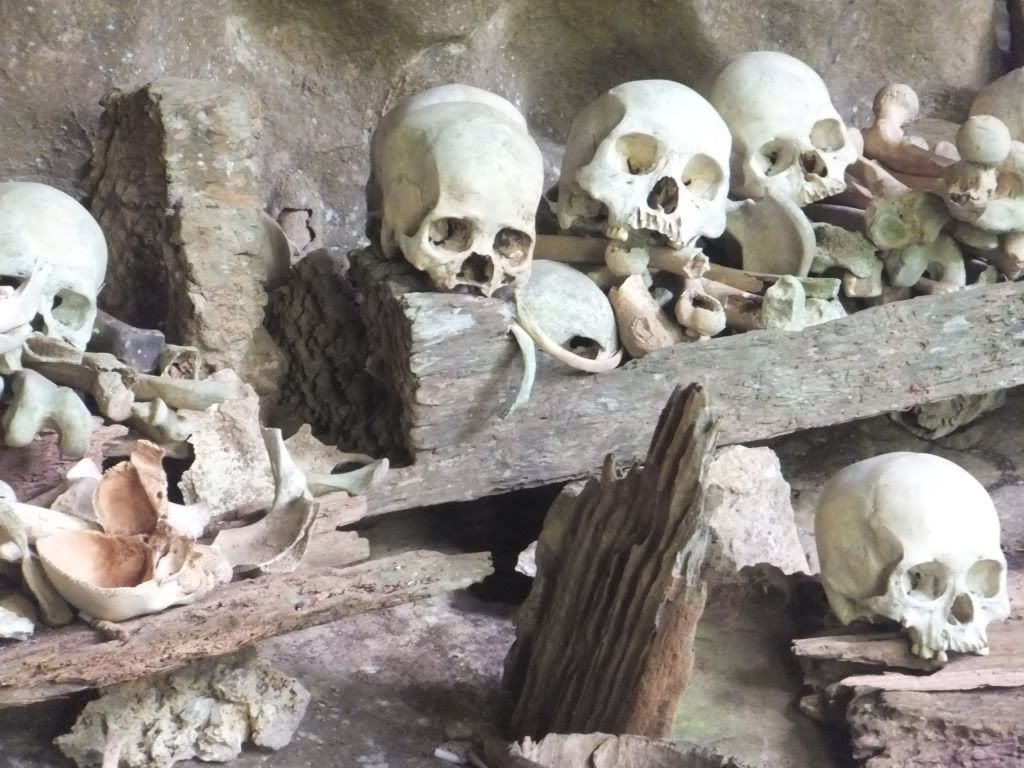 Inside at Tampangallo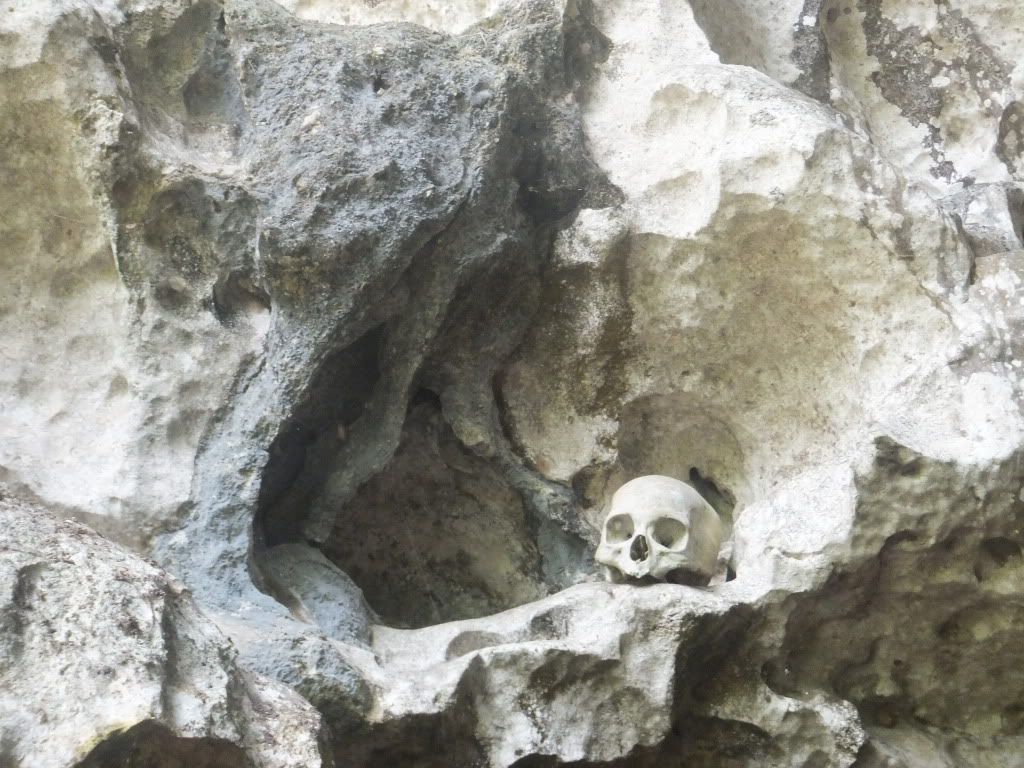 Standing guard?
The intrepid explorer surveys her route..
Love and kisses, Tara xox