Despite my money-less-ness I hit London Fashion Weekend at Somerset House on Thursday 20th September. I am really disappointed to say that my camera died so I don't have many photos, and that I couldn't buy very much, but I literally had the best day.
I explored all of the stores and drooled over their contents, gathering inspiration for my newest looks. I picked up on anything free (hello, Diet Coke, coffee testers and kinder buenos), as well as gathering postcards, catalogues and business cards to put up for fash-spiration! I abused the free photo ops as well - so much love for Canon cameras and Jean-Paul Gaultier for Diet Coke for these masterpieces..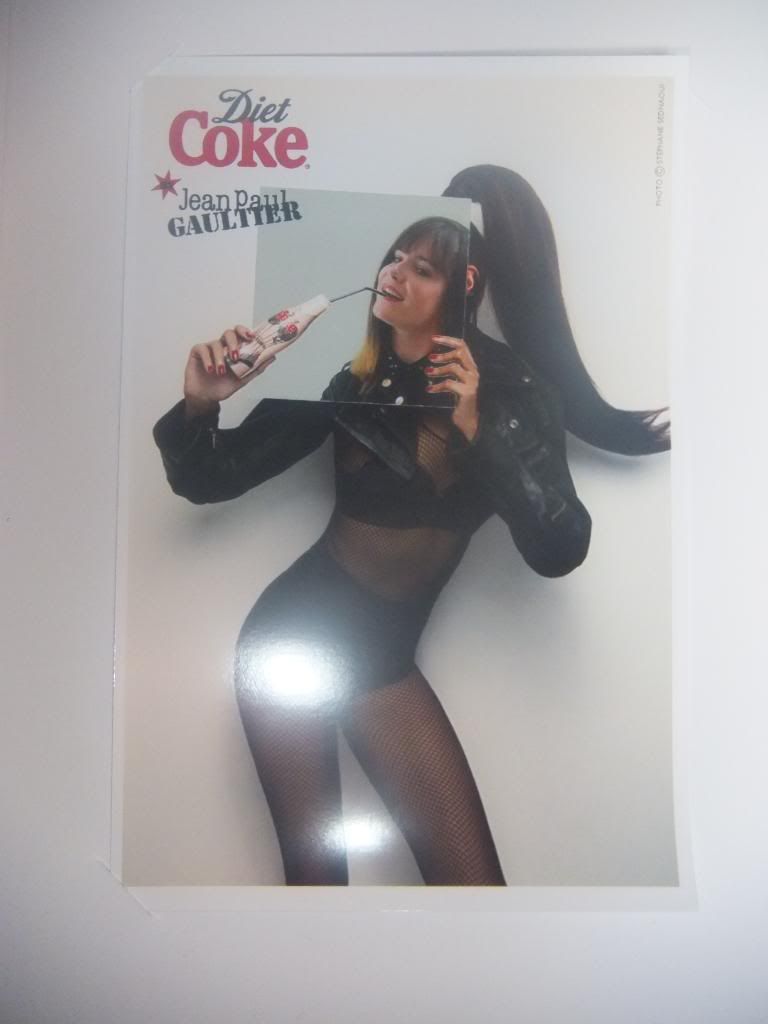 I also managed to meet VV Brown, who dwarfed me, as she had a little pop-up VV Vintage store. She looked casual, fashionable and was absolutely lovely.
This was also the best outfit shot of the day - 100% me. Bold pants, a little bit of studding, some discreet skin flashing and my clompy, comfy, beautiful creepers.
After spending hours wandering around in a fashion heaven and taking in the DAKS mini designer catwalk (gorgeous), I listened to the Twitter Panel talk, collected my Showbag and went for a wander around the Strand.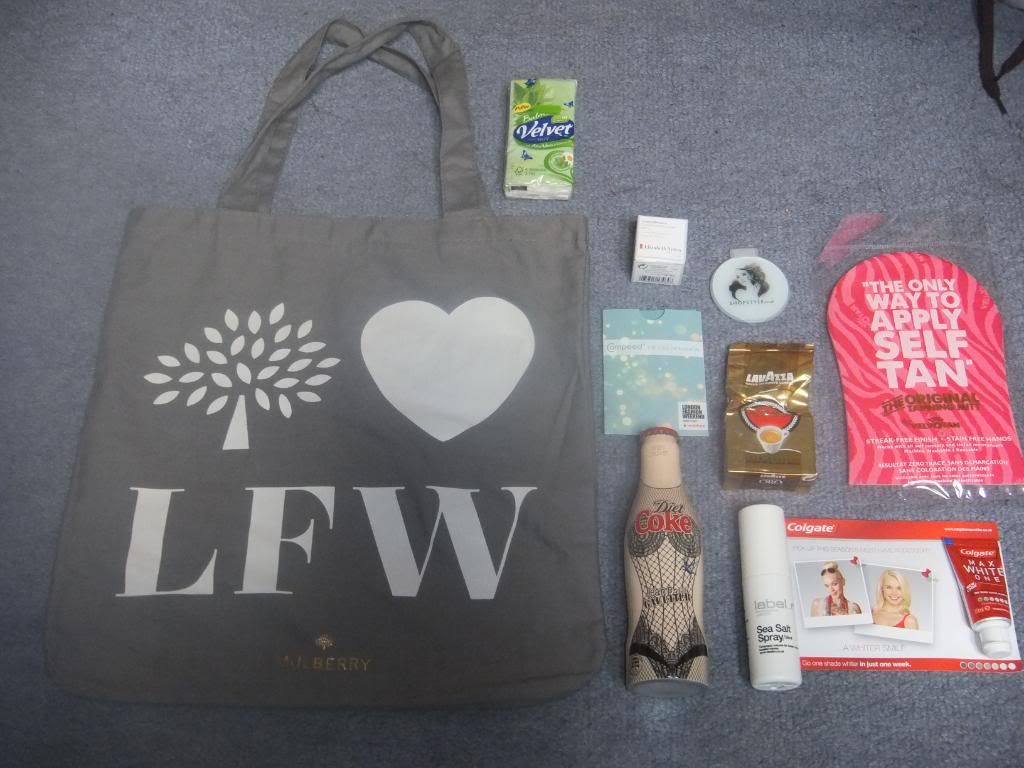 Mulberry fabric tote | Velvet pocket tissues | Elizabeth Arden moisturizing cream | shopstyle.com pocket mirror | Self tan applicating mitt | Compeed blister plasters | Lavazza coffee | Jean Paul Gaultier Diet Coke night time | Label M sea salt hair spray | Colgate whitening toothpaste - All free as part of my Shop + The Lot package!
While surrounded by gorgeous designer items and stunning pieces I was really finding it hard not to spend money, and I will admit I caved a little..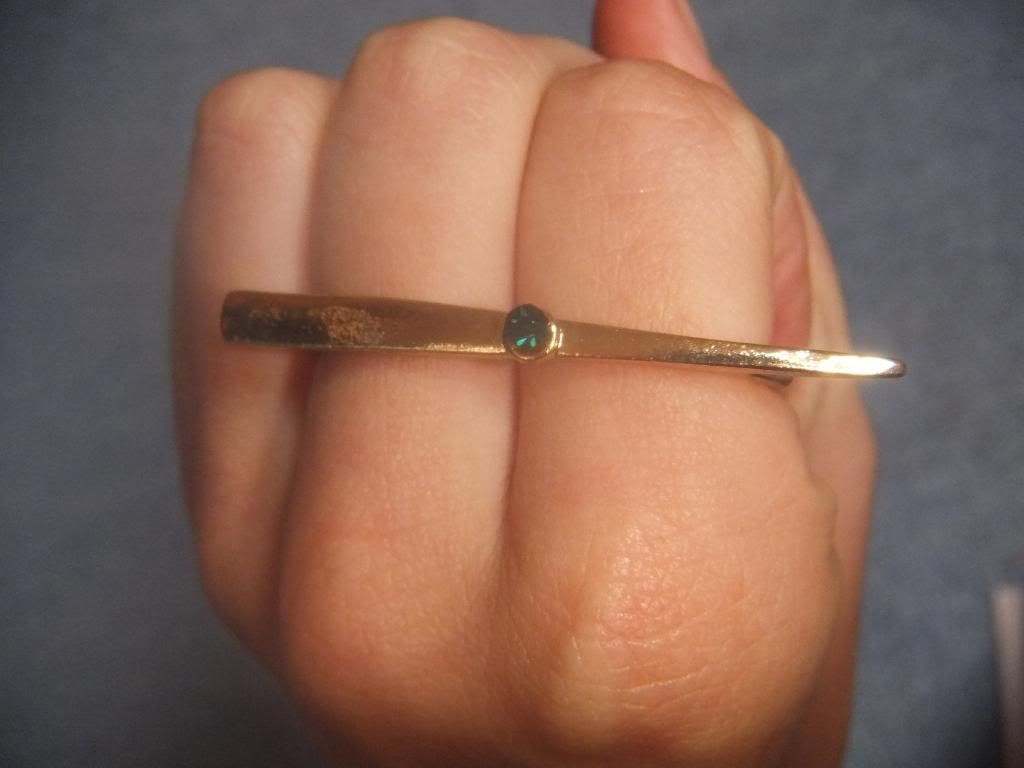 Gold cuff & double gold ring - nelly.com
The end of my day consisted of a yummy frozen yoghurt, followed by a cocktail at TGI Fridays and finishing up by stumbling upon Covent Garden before taking the bus back home and collapsing in a fashion coma.
Love and kisses, Tara xox