Every so often I try to be model-like in one of my OOTDs. It's pretty solidly unsuccessful since I am awkward on camera and about a foot too short to actually be a model, but it's always fun. I am catching you all up on previous looks that I have rocked on my infrequent outings - this one hails from a time when the sun was still vaguely in the sky.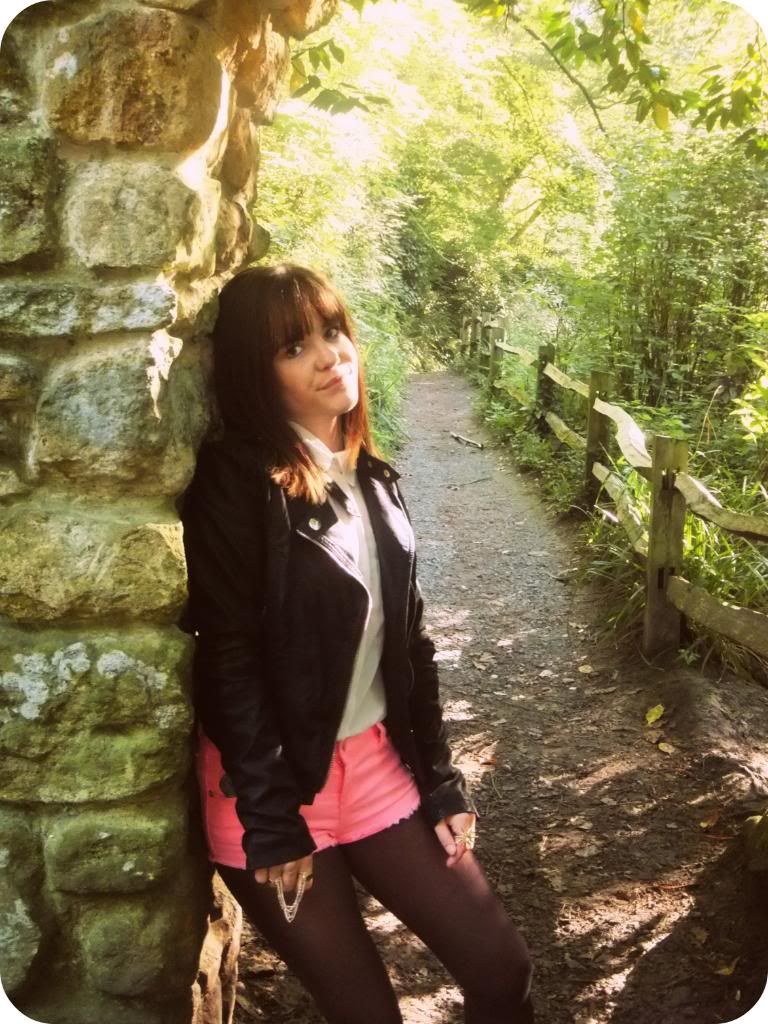 Shirt & Jacket - New Look; Shorts & Ring - Topshop; Tights - Primark.
I also have a tendency to abuse free photo-editing software online.. These slightly dreamy shots were taken in a local park, a location that I adore. It was a fairly simple, slightly rock'n'roll outfit combination of a classic biker jacket (a key piece this season), simple white shirt and some neon hotpants. Just out of shot are my beloved leopard print creepers.
Love and kisses, Tara xox