Military style is a perennial sartorial winner, and this A/W is no exception - it is back with a vengeance, ready to transform your wardrobes into a sea of khaki, sleek tailoring and powerful silhouettes. I dipped my toes into some army-esque styling recently on a shopping trip..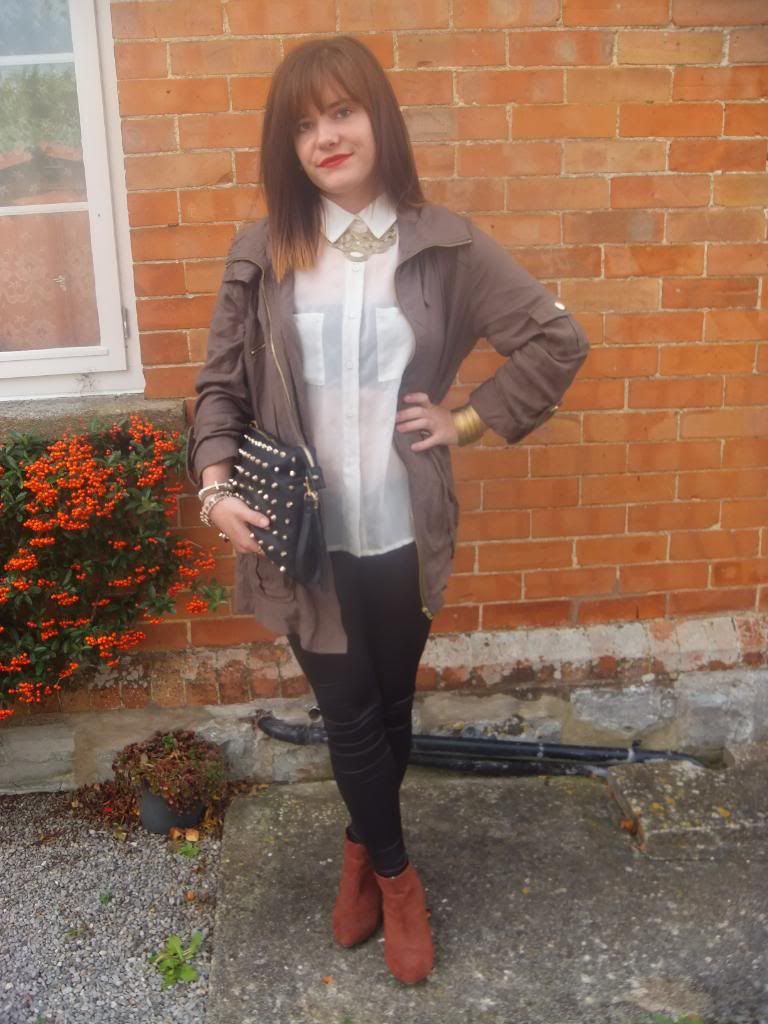 Parka, Shirt & Bralet (underneath) - New Look; Leggings - Miss Selfridge; Shoes - H&M; Clutch - Primark; Necklace - New Look; Bracelets - Topshop; Cuff & Ring - Nelly.com
Despite previously being firmly opposed to wearing leggings as pants, I loved this look. I literally cannot wait to do a similar one because I felt so fierce! The parka made the leggings totally acceptable, and the necklace collar stopped the white shirt being boring, while the wet-look texture of my leggings (remember how cool these were like four years ago?) is more reminiscent of sleek army pants than time spent at home in sweats..
Love and kisses, Tara xox